Transitions
May 24, 2017
From playing with dolls, to performing in my room in front of my mirror singing my heart out, I have changed and have conqoured so much. I never pictured my life the way it is now, stressed with numerous doctor's appointments for my parents and my grandmother, but you know what? I wouldn't have it any other way. A day before my high school graduation my mother and I took my grandmother in to live with us, it was a stressful transition but we eventually got used to it. In addition to taking care of someone you have to be very patient with them, for 2 months we were always in and out of emergency rooms for my grandmother.

Each day it was something new for us, new doctor's, another doctor's appointment within that week, surgeries, and even traveling. My grandmother is a widow and because of that it makes our job even harder because emotionally she is still in pain after losing my grandfather 9 years ago. My grandmother always talks about how my grandparents met 42 years ago, my grandfather was serving in the Navy at the time, both my grandparents lived in Eagle Pass, Texas, a border town. A friend of my grandmother's introduced my grandmother to a Navy sailor, very respectful gentlemen with glasses and dark brown hair.

Eventually after many dates and time together, they were married and welcomed a baby girl in Los Angeles California, once my mother turned 1 years old my grandfather was shipped off to Vietnam for a year. Four years later they welcomed a son also born in California, both my mother and uncle were raised in California and eventually they moved to another border town called Laredo down in Texas. After years they moved back to their hometown where they remained in Eagle Pass.

Growing up as a child my sister and I loved visiting my grandparents, seeing my grandfather early in the morning drinking coffee at the table with his news paper, wearing a muscle shirt with shorts along with a pair of sandals. My grandfather was very goofy, he used to let us tie little ponytails in his hair, we would sit with my grandfather in the living room and watch Jeopardy. When I think back to that time where everything was so much easier and not so hectic, it brings tears to my eyes realising how much has changed once he left. While we were still going to school my sister and I never thought or even imagined how it would be once our parents become unable to take care of themselves, in a matter of days that all changed, three years ago.

Coming back to the the changes my parents and I have experienced in the past few years have brought us closer together, there are days where we all argue after being together for so long running around with doctor's appointments and work. I became a care provider for my grandmother once I finished high school, I had to learn how to drive, make appointments, and pass my driver's test all in one month. Was it difficult? Oh definitely, everything I had to learn was all so new to me.

During the first few months of taking care of my grandmother I got the hang of driving from our ranch out to the city for my grandmother's dialysis treatments. Flash forward to July, I got sick and was taken to the doctor's, on our way back my mother and I received a call from my sister sounding frantic and scared, turns out my grandmother slipped off her chair and cracked her femur. After many visits from the paramedics around our town, they practically knew us already so their visit wasn't out of the ordinary at the time. Soon enough after waiting hours to get seen, they decided to perform surgery the following morning.

Three month's in a rehabilitation center receiving physical therapy, my grandmother came home receiving more visits from nurses for 3 more weeks. I continued taking care of her, picking up prescriptions for her inlcuding my parents' prescriptions as well, cooked, cleaned, and made sure my grandmother was exercising. Once my grandmother was all settled in I began taking my father to his appointments for his heart. My father is a heart patient and my mother is a diabetic, both are constantly on my mind along with their appointments and medications.

I took care of my grandmother for 2 years and finally applied for my first job, I was extremely nerovus and was more worried about my flexibility between my job and my family. In two weeks I was hired as a substitute teacher for a local school district in my hometown, I began with an elementary school and was called there often for over 4 months and was familiar with many teachers. I loved substituting, I eventually started subbing for other campuses as well, it was a great learning experience for myself.

As of today I am still taking care of my family, more experienced and hardworking. From a little girl playing with dolls to performing in my room singing my heart out I grew to be a cosmetologist in high school and a cadet in ROTC, and lastly graduating from high school and became a substitute teacher. Everyday I thank God for giving me the strength, courage, and patience to continue taking care of my family and helping me stay sane.

Every day is a learning experience, an obstacle, a lesson, you have the power and strength to get through it all to help you grow into the person you are supposed to be. Always cherish the moments you have with your loved ones, you'll never know when they'll leave from this world. Stay strong and stay humble.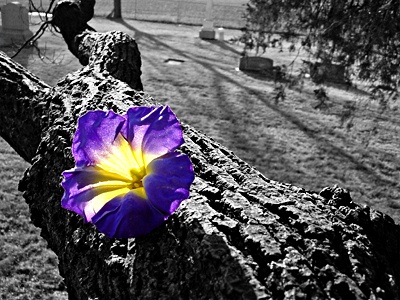 © Greg K., New Lenox, IL