Longing for Long Hair
May 9, 2017
Well, I wasn't going to talk about this hot topic at this particular time. But, I want you to know that I am not afraid of controversy. Actually, I will take a stand at any issue at any time, regardless of how controversial it might be. You asked how I feel about long hair. All, right here is how I feel about long hair.
If when you say "long hair," you mean the greasy mess that tangles within each movement, the constant weight bringing down heads, the monster that starts a fight with brushes, the destroyer of staying cool on a high temperature day; if you mean the pretentious brat that devours your cash for expensive products, only to frizz up during the day like a monkey that hasn't been tamed--then certainly I am against it.
But, if when you say "long hair" you mean the luscious locks, the hair most girls crave, the green envy within the eyes of thousands, compliments from the lips of admirers; if you mean the endless possibilities of styling, the natural built scarf on frigid days, the smooth silk swaying in the breeze; if you mean the gentle friend that fits all face shapes, the natural accessory to accompany outfits, the symbol for classic beauty--then certainly I am for it.
This is my stand. I will not retreat from it. I will not compromise.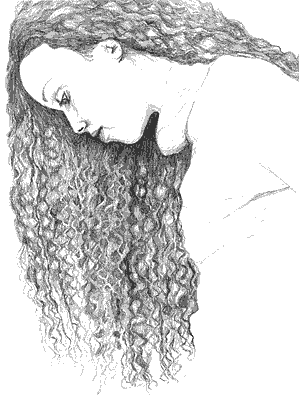 © Andrea S., Oakhurst, CA