The Power of Words
March 29, 2017
Most people believe that everyone should think before they act or speak. However, even though you know that you are supposed to be more thoughtful, there are a lot of people who are acting unwisely.

At this point, some of you can think that you can spit out random words and no one will care about that. However, a lot of people like the world's greatest leaders had persuaded, demanded, and controlled a lot of people's thoughts by having a speech in different tones and effective words that they've picked out. You can also control, persuade, hurt and heal someone by saying few words, and this is the power that words contain.

After the break, I got back to school, and met my friend and I had a bunch of questions that were coming through my mind for her. I ran up to her asking random questions about her break. However, the longest answer that she had replied was "It was fine," and the longest time that we actually had eye contact was about 5 seconds. This answer made me confused and made me wonder who I was talking to. All of my excitement disappeared and I started to wonder if she was feeling annoyed, or mad at me or if something else that I didn't know had happened to her.

Does she not know that she has to be more considerate when she talks to me or anyone else? She probably does because she once got mad at her friend who accidently told other people about her secret. After that day, my friend told me that she hates when someone talks without thinking and tells people what they are not supposed to say even though it's an accident. If that's what got her mad, what's the difference between acting thoughtless and answering bluntly?

There are a lot of ways to say things in different way, and to deliver your idea properly to others, one of the most complicated and hard things to do. In "The Power of Spoken Words", Dr. Hyder Zahed stated, "There are certain rules…. Always speak the truth, avoid exaggerations, be consistent in what you are saying, don't use double standards in addressing people, don't use your words to manipulate others, and most importantly do not use words to insult or belittle anyone"(Zahed). There are a lot of rules that you should be aware to speak in a way that you won't hurt anyone else. However, it's almost impossible to just say words that come up to your mind without thinking and not accidently say in a way that you are not supposed to.

Also, words sometimes give awful first impressions or hurtful time for someone else, but those short moments can last long in that someone else's brain. In The New York Times, Roy F.Baumeister, a professor at social psychology stated that, "'Bad emotions… have more impact than good ones'"(Tugend). Also, they are formed faster. Words that you spit out accidently could be remained in others' heart for a longer time if those were nasty.

If you have someone around you, who had suddenly stopped talking to you or feel a further distance between you and your friend, you should better think back about what you did before you act. However, in the first place, if you don't want to create any types of these problems, you should know what you are doing and think in your opponent's situation. No one would be wanting to hang out with friends who doesn't consider your feelings and say hurtful words or would you? It's the same with all other people. The more closer and precious your relationships are, you have to be more careful about what you are doing to that other person so it can last longer. You give some respects to strangers but why not on your best friends, who you want to spend more time with? You should think before you say anything.
Work Cited

Zahed, Dr. Hyder. "The Power of Spoken Words." The Huffington Post. TheHuffingtonPost, 14 Dec. 2014. Web. 28 Feb. 2017.

Tugend, Alina. "Praise Is Fleeting, but Brickbats We Recall." The New York Times. The New York Times, 23 Mar. 2012. Web. 28 Feb. 2017.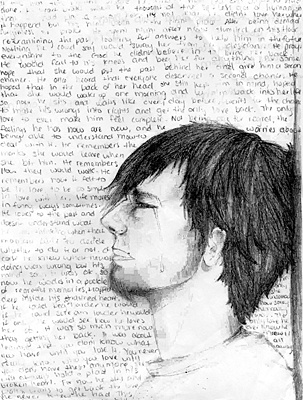 © Annie M., Columbiana, OH