My Hot, New Love Affair
November 8, 2016
Samsung's Note line of smartphones has always boasted gimmicky new features. Many of these so-called "gimmicks" have proven useful. Large displays, for example, seemed clunky but are now commonplace. Samsung's innovations have undeniably pushed the boundaries of the smartphone industry. Invariably, Apple comes along claiming they have once again revolutionized the smartphone by adding the same functionality that Samsung phones have had for years.
While I am impressed by Samsung's ingenuity every year, the newest feature of the Galaxy Note 7 has me even more excited than usual. There are so many times I need to heat up some cold soup or start a campfire in a pinch. That's when the new Samsung Galaxy Note 7 stands out. With the new exploding battery, I can heat my entire house simply by sending my living room up in flames. Gone are the days of carrying around a lighter or fire starter kit.  Now, that same functionality is built in to the device that's always with me, in my pocket whenever I need it. This incredible new feature allows users to do so much more than ever before.
In the market for a fog machine? Not anymore! With heavy use, the Note 7's battery begins to overheat causing the phone to give off a thick, gray smoke. Perfect for the dance floor.
Have a craving for a late-night treat? Grab the marshmallows and the graham crackers. Once the Note 7 bursts into flames, it's time for s'mores.
Car need a new paint job? Just leave the Note 7 charging in the garage for a few hours. The overheated battery will make the phone combust, so you can finally have that charred-black-paint look you've always wanted.
The outrage of Apple fanboys over Samsung's new exploding battery is ridiculous. Some of these critics have even gone so far as to claim that it poses an "extreme safety concern." Is this feature perfect? No. But is it a failure? Absolutely not. As with any new release, some software bugs need to be worked out, but just because a few houses burned down and a Southwest Airlines flight was forced to evacuate doesn't mean this feature is not a success. When the Federal Aviation Administration (FAA) announced that it is now a federal crime to bring a Galaxy Note 7 onboard a commercial flight, I knew they were in Apple's pocket. The FAA isn't banning the iPhone 7 just because it doesn't have a headphone jack.
Once Samsung works out the bugs, people will see that this is another one of their breakout features. It won't be long until Apple introduces the next iPhone with an exploding battery. Of course, they will claim it is a revolutionary new innovation, but we all know who had it first.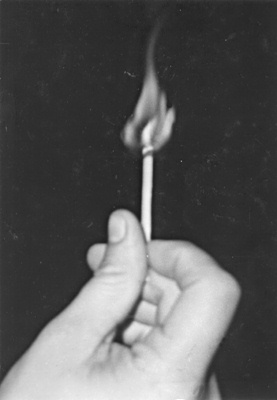 © Stephanie H., Highland Village, TX