Save a Tree
MAG
As I brainstormed ideas to write about, I was struck by an odd sight. Sitting, in all its glory, in the center of my family's living room was the Christmas tree. This might not seem an odd thing to have in a living room, but since it was the end of January and not one bulb or garland had been removed, it made me think, Why take the tree down?

To some, the idea of keeping a Christmas tree up all year might sound strange, but it's practical and cost-effective. For most families, the tree is stripped of ornaments and thrown into the street for the garbage man a few days after Christmas. But for my family, the tree sits in the living room collecting dust and providing a place for spiders to spin delightful cobwebs. These cobwebs have been wonderful additions to the room, adding an abstract effect.

Taking a Christmas tree down seems futile since we know that another one will go up at the end of the year and will also need to be decorated. My solution: throw a bedsheet over the tree and use it as the room's centerpiece. You could use one with a flower pattern, or even a retro sheet with the Power Rangers. When people ask, "Why is there a cone-shaped sheet there?" you can respond that it is an original piece of contemporary art.

Christmas trees also take a toll on families' billfolds. Most people buy a new one each year and get new ornaments since the old ones often break. Why waste the money? Covering the tree with a sheet is cheaper and much more enjoyable. Unveiling the already-­decorated tree on the first day of December is a wonderful way to start the holiday ­season.

I realize my idea is radical, but I think if people really put some thought into their Christmas trees, they would realize how right I am. And I am sure the trash collectors would appreciate not having to pick up so many prickly evergreens.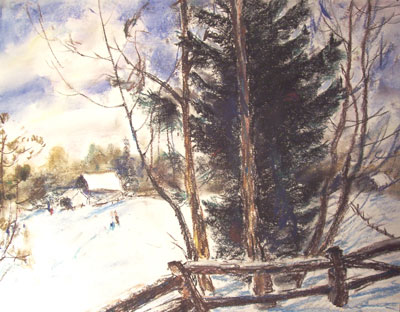 © Xiao H., Naperville, IL