It's the journey, not the destination.
February 2, 2014
I have always loved road trips, with the right people of course. It's something about the anticipation of what is to come that I enjoy. Sure the destination is typically the part everyone brags about, but half the fun is the trip there.
Have you ever wanted something so bad that you would do anything to make it possible, like a dream? Something that always seemed impossible and you suddenly realize that it is probable. That feeling is what I am talking about, the want. I have experienced it about three times in my lifetime so far. Once, since I was…before I can remember I wanted a horse. That dream became true, because I saw that it had become probable. The other two are still wants and I am still on the path to reaching my destination. They both seem very close to impossible and yet still probable.
What I am trying to get at here is when I finally got my horse there was a brief period where I didn't feel the want, the drive toward any particular thing and I missed it. I missed the "journey". It is quite strange when you think about it though. I had my horse. I had reached my goal. I didn't feel anymore whole though. I actually felt like a piece of me was missing. This part of me that had been there since before I can remember was gone.
So as you strive toward whatever it is that you want remember that it's the journey, not the destination. Once you reach the destination you will most likely realize, unless it is a life or death type thing, the journey was the better part of the two.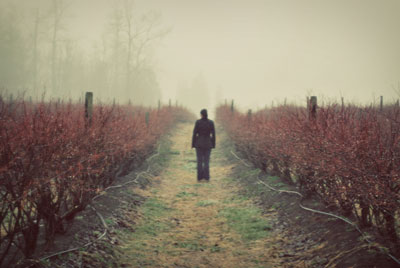 © Molly H., Lynden, WA