Educator of the Year
January 29, 2014
Educator of the Year
Have you ever been so dedicated to something, but just felt like giving up because of how hard it became? Have you ever had that one person that would motivate you to keep trying? Mr. Reeves, my 6th – 8th grade music teacher, was that person to motivate me to keep trying. I have been playing the clarinet for eight years now, and I've never noticed my true talent until Mr. Reeves brought it out in each song he would assign us. For the three years I have had him in middle school, he's not only taught me the basics of music, but how it flows and how important it can be in my life. His style of teaching, and what he's done for me made him much more than a teacher to me; a role model.
In 6th grade, I knew it was going to be way different from elementary school; but I was ready. I have been in music class since 3rd grade and I didn't think it would be hard. Until I came to my music class the first day and we had already gotten our first music sheets. I saw an immense amount of eighth notes, rests and other notes I hadn't gotten used to yet. In fact, I hardly knew how to decipher half rests from whole rests. However, he had this way of teaching us the difference between the two that stuck in my head for a long time, and made me realize the class would be easy because of the way I understood his lessons. Think of them as a top hat; when you stop at someone's house for a quick visit, you might as well leave your hat on. When you stop at someone's house for a long while, you must take your hat off to show respect; therefore it will be pointing downwards. He mixed common sense examples into the notes of music, which made all of us understand better. This style wasn't the norm, but it made me pay attention to what he was saying each time he gave us examples of different rhythms and notes.
Mr. Reeves is considered a role model to me not only for his ability to teach me in a unique style, but for his motivation in getting me to play the 1st Clarinet parts he would give me on every piece of music we would receive. For telling me every day that I have the ability to do great things with my talent. For lifting my head up when I told myself I couldn't do it anymore; that everything was too difficult. In a way, he made himself a part of my life by giving me the direction I needed to learn all of my scales, to learn all of my notes; to make me the musician I am today. That helped me with an important audition I had to get into a school, and even though I didn't get accepted, I knew it was worth it because I learned things no other eighth grader knew. He made such a difference in my life. Without him, I would have given up the clarinet and not taken a chance. I wouldn't have the gift of being the only one in my class that can master multiple sixteenth notes in a row, trill notes; play 30 second notes or even be able to sight read. I wouldn't even have the confidence to play loud, I would let everyone else over power me. I feel like I've mastered my talent because of him.
But enough with the serious stuff, he's hilarious! One of the ways he's made his way to be my role model is by how relaxed he is in the classroom. When he laughs, he warms up the room and makes everything seem like it should be funny. Being in high school, I tend to make a joke about a lot of things when I'm in band class. I'm so used to having a fun class and joking around that I seem to laugh whenever I find something funny. I often catch myself missing the way Mr. Reeves would joke about various things; whether it was students, songs or really anything. He wasn't just any old band teacher who didn't care about anything but music; he was Mr. Reeves.
Mr. Reeves remembers every student he has. When I was in his classes during the 6th and 7th grade, 8th graders would come by to visit. Once I got to 8th grade, old students would come by to catch up. He remembered each of their names and which instrument they played; he paid attention to those things. I remember watching closely as his eyes would light up with each student, clearly feeling important as every student showed admiration toward him. Now I'm in high school and I'm one of those students going back to visit every chance I get. Now I get to give him the admiration he deserves because of how much he's taught me and kept me going.
Today, I am a junior at John Dickinson High School, and I remain 1st clarinet. I walk into my band class everyday confident because I know that today will be another easy day. I accept challenges I'm given, I take risks when it comes to playing hard parts, and I play with confidence; I don't shy behind the brass section. He taught me hard things in an easy way, to make me memorize it. From now on, all I think about are top hats and common everyday things. He's helped me become the confident musician I am today and I thank Mr. Reeves for that. He will forever be my role model and favorite band teacher; and nobody can replace that title.

I hereby certify that this is my own writing and is completely original.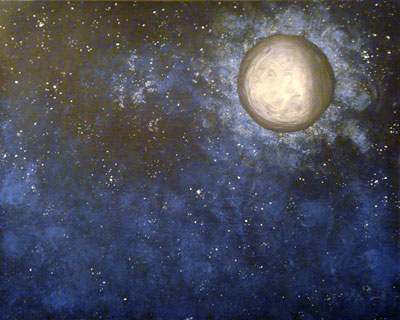 © Allison H., Vancouver, WA