Text or Die...
June 7, 2013
Texting and driving is crossing the line-life or death.
They say life is too short, so live it to the fullest—If
You choose death you cut it pretty short by texting.

What teens do with their phones:
Facebook.
Instagram.
Photos.
Sexting.
Texting.
Tweeting.
Are all these really worth answering while driving? They must be worth more than your life.

Think about it.

This is my own little fiction skit of how these little things can take a couple of seconds, your life.

Samantha is cruising around town with the sleek ruby-red convertible she loves-shimmering new rims rolling around and around.
And around.
While the top of the grayish-black over-top roof, drifts backwards-her redish-brown long gorgeous hair flowing in the summer's breeze. She hears her phone vibrate looks down to see she has received a text from her best-friend Alice.

*grabs her phone*
*opens text*
"Where r u, r u still coming over?"
Samantha looks at the road no one's there.
Sends a reply "Yes, but were r u?"

In a split mere of seconds, after sending the text reply.
SMASH!
She collides head-on with a pick-up truck…
Rolling.
CRACK!
Rolling.
BOOM!

The convertible had just rolled upside-down over the edge of the road into rough old yellowish-green dead grass from the impact of the collision of both vehicles.
She was only sixteen of age like you: died, because of how hard the impact was it just took her life like that.
As you text, in seconds you can crash into anything like:
A tree,
Drive off a bridge,
Or hit a semi/other cars.

The words that you text before you crash to that last person- your last thing you'll ever say to them, and the last words you'll ever say.

Imagine how the last person you text or the other person in the vehicle you hit will feel. It's not just your death that affects you, also the people around you. They will feel pure agony guilt that it was their fault for their rest of their lives, when in reality it was your choice. They will truly never get over what happened, but must move forward. You can't change time, so don't make the same mistake Samantha did, because she lost her life and the people around her.

Never text and drive.
Text or die.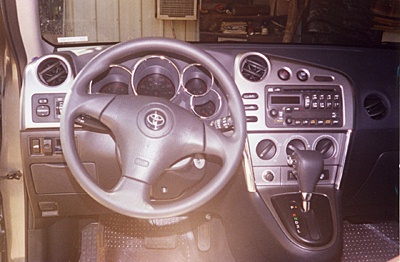 © Warlito B., Tamuning, GU