Moment Of Silence
September 16, 2008
Five days a week I listen to the morning announcements over the intercom. I sit and listen as others scramble to prepare for class. When the moment of silence comes during annocements, I take a gander at what is around me.

I see people whispering to each other. I see people praying to the God of their choice. I turn around to see people drawing and others simply day dreaming.

I think about how lucky I am to have that choice to Think, Pray, Draw, etc. I think how lucky I am to have and education to succeed in the future. To think that I have the choice to do what I want to do, for that one minute.

As I grow older there will be choices thrown in front of me, and I know now that I will be free to make my own decicions. I think sometimes we don't take freedom that seriously any more in this country, but next time I have that minute in 1st period, I'll think how lucky I am to be me, and not to be any body I don't want to be.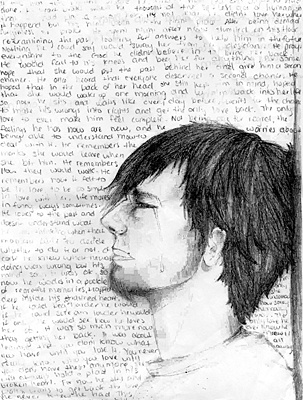 © Annie M., Columbiana, OH