Should Students Have to Go to School 5 Years Instead of 4?
May 21, 2013
Have you ever thought what it would be like to be in high school for more than four years? What would that fifth year of high school be called? Super senior? School officials are debating whether or not a fifth year of high school would benefit students across the United States from the west coast to the east coast. Not many high school kids would want to admit that going that extra year would benefit them. It is clear that adding an extra year of high school would help most kids be more successful throughout their lives than if we kept the four years the same.

Colleges look the most at how the student did throughout the four years in high school. A kid who spends his or her four years wisely, will be a huge flashing light to the appealing eye of the college. College officials look at leadership, clubs, sports, and most importantly the grades. With only four years of high school, it limits the student to a short period of time to make themselves stand out to the college of their dreams. With an extra year of high school, that student can benefit greatly. The extra year gives them more time to mature and have their grades stay at a decent grade point average.

Most kids don't mature as quickly as they need to in the four years that they are in high school. Many high school kids don't take their classes as serious as they need to. High school is a time for students to become more mature than they were in middle school. For some kids, four years is not enough. If students aren't mature enough to go off to college into the real world, then how will they survive? With schools adding another year of high school, more kids will become mature enough to function on their own without help from mommy or daddy. If kids don't want an extra year of high school, then they need to start becoming more mature quickly.

Adding one more year to high school would help our world a lot! High school is the root to our tree. Without a good education in high school, we would be like a kid without a blanket...lost. One more year of high school would not kill us. It would help us all out more than it would hurt us. It is truly clear that adding one more year of high school would be the right thing to do.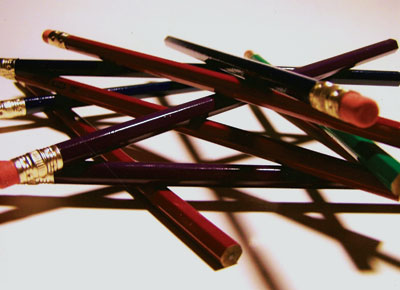 © Nicholas K., Weldon Spring, MO