Adjectives
April 29, 2013
I deeply despise those rotten-to-to core words, adjectives. They selfishly bring nothing but harmful false hope and tarnish the practical world of clever adults and learning students. They are awful, hateful words that cowardly hide behind the untrue implement that this crafty, despicable world can possibly be, or perhaps is, anything but.
I fully wish those sinful words would suddenly shrivel up as if they were old prunes, and then be finally tossed out of our modern, new homes. They most definitely should not have ever been so firmly created on this enormous, barren wasteland we call the planet earth.
How can such horrid and nightmarish words be used, unfortunately, so carelessly and increasingly often? Why, oh why, are these demons of speech so prominently real upon us all? I should like the painfully burn the lying things and completely obliterate the suffix ly.
If you carefully look over this fact-full, practical, and completely unbiased educational paper, you will obviously find a perfect grand total of zero of those disgusting words sadly called adjectives. You will undoubtedly see that these pitiful excuses for real words are never necessary to add spice to your dull, boring, and completely practical life. Now that is a wonderful life worth both dying a thousand times for and worth living for.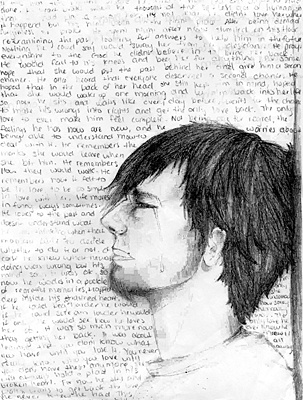 © Annie M., Columbiana, OH