Homework – helpful or harmful?
April 8, 2013
There are those who disagree on the value of homework and feel that too much homework can create excessive amounts of stress and allow for too little free time. However, this is far from true. In 1983, a nationally commissioned report, 'A nation at Risk', recommended that the homework requirements should be increased to improve students' achievements. I believe the purpose of homework is to develop intellectual discipline, establish good study habits, balance classroom workload, supplement and reinforce material covered in class and serve as a link between home and school.
The students, who get homework regularly and complete it as well, become intellectually disciplined. They get certain works which have to be completed in a limited time. This teaches them to prioritize their work according to their requirements. This is a life skill which can help them through-out their lives. By prioritizing, they learn to manage their time. This helps them to complete their works in the prescribed time and manner and also take out some time for their family and themselves. As a result, they are able to work in a better and organised way, which further improves the output of their hard work. Most importantly, when these students sit in an examination hall, they are successful in managing their time and therefore, end up getting much better results.
By doing homework regularly and punctually, students establish good study habits. It is said that the only thing achieved without hard work is failure. Fortunately, homework makes students habitual of hard work. So, hard work no longer remains a problem for them. Regular homework makes students sit for hours which develops the vital habit of patience in them. It also increases their level of concentration and focus. All these factors aid in making the students more mature and serious. This leaves the students with good and beneficial habits that are developed forever.
Homework can also be helpful in balancing classroom workload. Doing all the necessary work in the classroom can be tiring. Students would not be able to study the subject in detail. Even after returning home, they would be tense and exhausted. Consequently, they would not be able to score high marks in the exams. On the other hand – if the work is divided into two parts – classwork and homework – it would be more effective, less exhaustive and better results would be achieved. Furthermore, more syllabus could be covered if this is done in a systematic way.
A very significant advantage of homework is that it supplements and reinforces the material covered in class. After returning home, students can do some research regarding the material. It would provide them new, better and refined knowledge, clear their concepts and bubble up new questions in their minds which would lead them to new discoveries. Moreover, it would also act as a revision of the material covered in class. In this way, it would be imprinted in their minds forever.
Last but not the least, homework serves as a link between home and school. When a link is established between home and school, students can successfully combine the knowledge gained in both of these places and achieve their desired goals.
It is argued that homework creates stress and allows less free time. However, if this can make someone successful and happy in life, is it not worth it? Of course, it is! Homework develops in a person the life skills which would not only benefit him in his academic life, but also in his practical life. This concludes that homework is surely helpful, not harmful!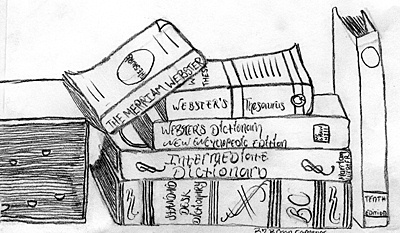 © Bryan C., Lovelock, NV