Summerfest
January 18, 2013
Over the past summer, Milwaukee held the annual Summerfest Music Festival featuring over 700 bands including Neil Diamond, Sublime w/ Rome, and Big Time Rush.

The festival started on June 27th and went through July 8th, 2012.

There were many stages with many different types of music. The small stages near the lake hosted small up-and-coming bands. Some of them were actually very good, too.

Music wasn't the only thing there, though. There is also food including Buffalo Wild Wings and Saz's. All of it is delicious and really adds to the experience of Summerfest.

Throughout the fairgrounds, there are many places to eat and all of them are very good.

Aside from the food, there is also a chair lift ride going over the whole festival. It seats two people, so you can ride with a friend or family member.

Another fun attraction at Summerfest is the Hole in One challenge on the lake. This is a floating green on Lake Michigan were you hit balls from the shore. Whoever gets a hole in one wins a vacation or car or whatever it is they are giving away at that time.

There is also a court area with bleachers on all four sides where they hold performances by dance teams, basketball teams, and even strongman competitions. They even set up ramps and have bmx riders doing tricks and flips.

Aside from the attractions at the festival, there are many stands which are handy for necessities like gum or sun glasses, which always come in handy during Summerfest. They even have stands for all the smokers. They have a large selection of cigarettes and cigars. They even light them for you if you want.

The number one thing people do at Summerfest is drink. They have stands near all the stages selling everyone's favorite beer or the more feminine Mike's hard lemonade.

To make all of this even more convenient for everyone, they have shuttle busses for people to ride to and from the grounds in.

This comes in handy for all the drunken adults who cannot drive themselves home. But watch out for the hoodlum teenagers who are also drinking on the bus. They may start some fights.

Overall, Summerfest is one the most fun things to do in Wisconsin during the summer. It gives you a chance to go and hang out with friends and family and enjoy some great music while you're at it.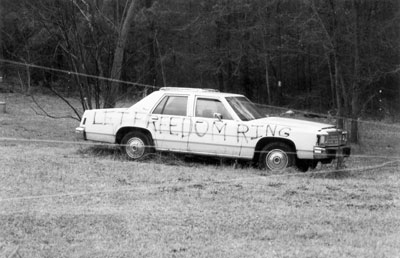 © Shanon G., Elgin, SC