High School: The Mystique is Gone Forever
August 19, 2008
Football games, lunch-time romances, study hall and the occasional class come to past generations' minds when reminiscing about high school. My generation has endured a varied experience, with more information, pressure and opportunity, leaving little time to hang out with Danny, Sandy and the rest of the gang. The mystique of our parents' high school experience does not exist in 21st century high schools.

High school revolves around Darwin's "survival of the fittest" theory, causing me to wonder if I am "fit" on a day-to-day basis. Balancing schoolwork with friends, family, extra-curricular activities and college preparation has been known to cause mental breakdowns. Juggling one's active life with school is a full-time job, which does not pay in cash.

Information designed to help students figure out what needs to be done in order to succeed is appreciated, because according to my parents, the outpouring of information was nonexistent while they were in high school utopia. Unfortunately for students today, information equates to stress. Information regarding college preparation, standardized tests and career choices are forced down high school students' throats by colleges, school counselors, parents and College Board. The amount of information given, beginning freshmen year, is enough to make students want to forget that there is such a thing as the "real world." The real world, full of real people, real problems and real opportunities, not like the ones in high school, is a scary place that high school students do not want to fear. Students wish they could drift into the mystique of our parents' high school memories, when on the cusp of a breakdown.

I am sure that I am not the only teenage student who has said to their parents, "It is not the same as when you were in high school!" With competition to get into college being much higher now than when our parents were applying for college, the pressure is much more daunting today then 30 years ago. Along with an excellent academic record, colleges expect to see extra-curricular activities on prospective students' applications. One cannot just excel in academics; they have to be a leader of an organization, the editor of a school publication and/or the captain of a sports team. If a student is not the leader type, then dedication to a particular group, organization, job and/or cause is essential to get into college, according to high school counselors. Do not be misleaded into thinking that students are able to wait until their junior or senior years to start ruminating about their future; freshmen year is when students are forced to start planning the rest of their high school career, and ultimately the rest of their life.

Opportunities to help students ensure their future include internships, apprenticeships, classes through community colleges, which can earn college credit, and various year-long and summer programs. I am thankful for all the opportunities given and for the people willing to help me throughout my high school career, but if a feeling of faintness is beginning to sweep through, welcome to a thriving student's world.

Maybe I have only described how students with a "go-getter" attitude sift through overwhelming amounts of information, handle pressure and decide which opportunities are going to help them reach their dreams, but I thought that is what high school is all about.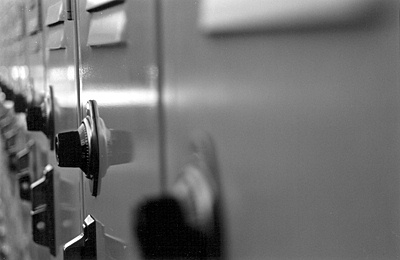 © Cassandra Z., Sunnyvale, CA