Tomorrow
November 14, 2012
"Tomorrow I promise to do it!" Another task put off till tomorrow, We all do it don't we? Putting off our tasks till tomorrow, even though we know tomorrow does not exist. And it doesn't exist because tomorrow becomes another tomorrow and another still.
Why do we think that tomorrow is so special and today is so not? What makes tomorrow so different from today? Will tomorrow have extra hours; are your problems magically going to disappear or the solution prominently visible? Despite knowing that none of it is going to happen we still do it, why? It is not because of the extra hours, because trust me there are none, but because we are afraid, afraid of facing our problems, afraid of losing or worse getting hurt. But the question we need to ask ourselves, is tomorrow going to make it easier or aggravate the problem? Most of the time it does increase our problems .So why choose tomorrow when we have the better option of today.
Life doesn't give you second chances, so experience what you can today rather than putting it off till tomorrow. Life is given to us to live it. So live it to the fullest, make every moment count and every mistake worth it! Remember to face your problems head on because what doesn't kill you makes you stronger. So choose the better option. Choose TODAY!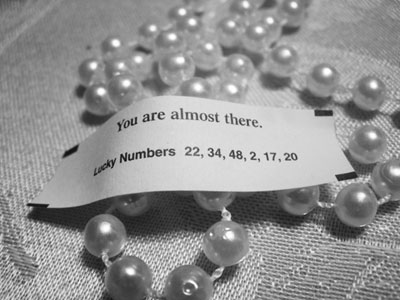 © Elizabeth E., Elmhurst , NY