Being an older sibling
November 13, 2012
I am the older sister.

Being an older sister has it's pluses and minuses. One of the pluses is that you will always be older an more mature than your younger sibling. Some other good things is that your parents don't have to be there to chaperone you from place to place. Another good thing is that you are smarter and know more.

Some of the bad things is that you have more chores and responsibilities BECAUSE you are older. Also little siblings tend to tag along when you don't want them to. And the want to play with you when you are busy doing something else. A lot of older siblings say they hate there younger siblings but in the end I do love my little brother <3.

Being older and more mature is good. One time when I was gelling my little brothers mohawk I wet my hands and put a little water on his hair and he started freaking out because I wet his hair.

Not having a chaperone, or your mom biking or driving you around places is good because you can just say, "Mom I'm going to Joey's*" and just walk out of the door to your bike, instead of getting mom to bring you all the way to your friends house.

Being smarter than your little sibling is good because if s/he asks you a Question you are more likely to actually know the answer, rather then if you are the younger sibling and an older sibling asks you a Question you probably aren't going to know what clothes look better on her or what to do when she likes a boy.

But being an older sister does come with its minuses.

Compared to my brother I have a lot more chores . I have to empty the bottom of the dishwasher and he only has to do the top (which is much smaller). I have to care for all of the animals and he does what? NOTHING!

Little siblings like to tag along with you because they look up to you and because you are older and cooler. But it is annoying when the want to tag along with you to your friends house. I usually just try to shake him off, but that defiantly is a minus.

My brother always wants me to play card games with me when I am doing my math or something. It is very annoying because one, I can't concentrate on my math and two, I always feel bad rejecting him because he is younger.

After all of those things like fighting, making up, and fighting, and making up. I still love my little brother. After all it was destinies choice. Or was it?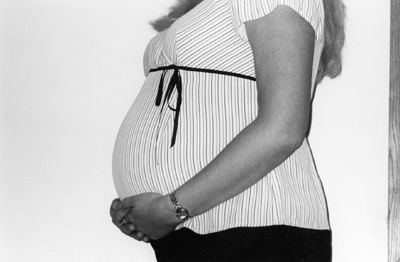 © Cathryn C. Pequannock, NJ