How to Be a Nerd
November 15, 2012
It may seem boring, lifeless, and depressing, but being a nerd really is fabulous. You probably even want to be a nerd, but don't quite know how. Well, don't get your panties in a twist! It really is quite simple, and when you learn from the best, you're bound to succeed.

You will have to make some sacrifices, like having no friends and being a teachers pet, but it is all worth it. Who doesn't want to be the biggest loser in school, that couldn't be cool for the life of them? You should call 1-800-loser4life or go to www.loser4life.com for my 10 step guide to being the biggest loser in school. We will even throw in a FREE tomato chopper, guaranteed to last for two whole days. So call now or go online, I promise you won't regret it.



1.
Bring your book to lunch. No cool loser socializes during lunch. You just have to read the whole hour instead. Even though the expectation is only one book week, you have to read all the time. If people try to talk to you don't respond. And NEVER make eye contact; they are trying to hypnotize you. Everyone is the enemy.
2.
Get excited about extra homework or schoolwork. Whenever you get bucket load of homework, don't complain and moan like all the others. Get super excited and scream, "Yay!!! I LOVE me my homework!"
3.
Ask the teacher if you can read during free time instead of socializing. Becoming a nerd is like becoming a Priest .Once you're in you can never get out, and your social life is down the toilet! Your motto has to be, "READ, READ, READ, always READ!!"
4.
Don't have any cool friends. Hanging out with popular people is soooo taboo. You can only hang out with losers like you; if anyone at all, because I guarantee you, even you if you want to hang out with them, 99.9% of the cool people want nothing to do with you.
5.
Never talk about anything but school. If you actually have friends, which is very unlikely, you can never talk about normal things. No, "OMG, Regina just kissed Shane in the projection room above the auditorium!", "I know she is such a two timer!" (Mean Girls, Whoot whoot!)
6.
Remind the teacher about homework. You know those special days when the teacher almost forgets to give you homework? By being a nerd it your job to make sure those days NEVER occur, even if it means total social ostracism, or banishment. It is your duty as a nerd.
7.
Act like a berating grammar Nazi. The perfect example is when student council campaign posters have grammatical errors, rant about for weeks or until they are taken down. Like the time in the lunch line Tori and I would verbally correct all the grammatical errors on the posters.
8.
Feel sad when you don't see your teacher for one day. Get all depressed when you have a sub, and make it obvious. You should also cry yourself to sleep because you miss them. And make them a welcome back card to give them when they return.
9.
Do extra work without being told to. Everyone one hates an over achiever, because it makes them look bad. But that's the goal. Make everyone HATE you! If you make others look bad you are sure to make everyone hate you by the end of the week.
10.
Read the dictionary for fun. Fiction Books. Love Stories. Adventures. Those are way over rated. Only cool people are allowed to read enjoyable, interesting books. And let's face it, if you have followed all the rules up to this point, you are no where near coolism.

You've learned from the best, and now you will be the best (nerd). You have no social life and are a teachers pet. After following my easy 10 step guide, you surely will be the nerdiest nerd in town, in no time.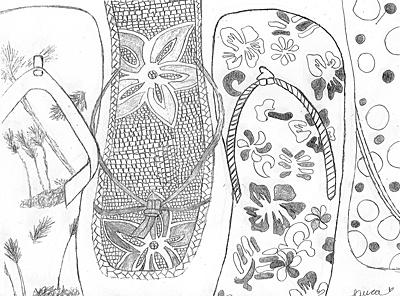 © Laura A., Milford, CT