Sound of Escape
October 14, 2012
When your world is crashing down around you and there is nowhere to run, most teens can find an easy way to drown out distractions. When a teen has homework and they need to focus, they find a way to focus. In all these situations teens can find a way to escape, in music. I believe that music is a form of escape for teenagers.

After a long stressful day of school the last thing we want to do is focus our energy on more school work. I remember coming home one night and I had more homework than I could comprehend. I had no idea how I was going to get it done. I knew I had to find away to focus. So I put my music on and tuned out the world. If not for being able to escape into my music I would not have finished my homework.

Teens cannot stand nonstop-constant-nagging parents. Especially right after school when we just want to relax and recuperate. When parents are in a bad mood the rest of the house feels the effect. It's like trying to find peace and quiet in a monkey cage. I believe we as teens tune out our parents we listen to music.

Music lets you express how you feel without needing anyone else. You can completely forget the world and get lost in your music. Music distracts you from your problems and can help you get into a better mood. Also music helps you get your mindset and in your zone for sports. It can help you escape distractions and really help you focus. This is why I believe music is a way for teens to escape.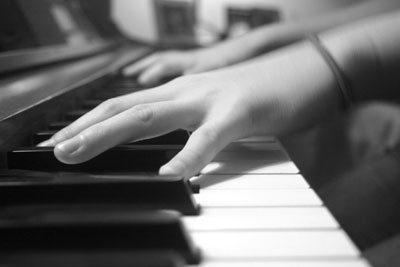 © Elizabeth S., Newton, MA