The Good, the Bad, the Dead
June 12, 2012
According to Internet Source, "180 people died on Everest, 120, still remain there."

Mt Everest is an estimated 29,000 foot tall mountain. The trek to the summit that so many people risk their lives for is a pain-staking, 8 week climb. The summit climb has claimed many lives, most of the lives lost were people believed to have "disrespected" the mountain in some form or another. The Sherpa people believe that "chomolonga" (MT Everest) is the home to the gods, or actually a god itself. In my belief the Sherpa peoples precious "chomolonga" has claimed 179 too many lives and in my opinion should be closed to climbers. Not only is it killing people, the people are killing ITS looks. In my opinion, climbing Everest is bad for people and bad for the mountain. Conclusion: Everest is a bad chomolonga!

In the book "Into Thin Air" Jon Krakauer states "80 people died in a very tragic, 48 hours on Everest, as a strong wind storm hit the summit practically blowing 73 of the climbers of the mountain. All I have to say is… I told them to turn around at 2:00 pm." I believe Everest should be closed to climbing only because of the number of deaths. If the mountain and the foolishness of the people are claiming lives, I don't think climbers should be allowed to climb, even if they want to. In my eyes, suicidal people want to kill themselves, but are they allowed to? NO! There are consequences for suicidal people if they don't successfully kill themselves, consequences being, mental hospital and endless, dehumanizing, drugs! So should people be allowed to practically kill themselves by climbing Everest? Point proven, Everest climb: BIG N-O

My conclusion statement is, Everest is bad. It kills people every year. It, in my eyes, is a suicide attempt of sorts. It dehumanizes people by turning their state of mind from a fully functional adult, to a confused three year old child. We or whoever climbs Everest trashes it with garbage and empty oxygen bottles, turning a beautiful place into just another, Human-Touched place on this god-forsaken planet, called, Earth.
So ask yourself, is Everest and its climbers, Good, Bad, Or Ugly?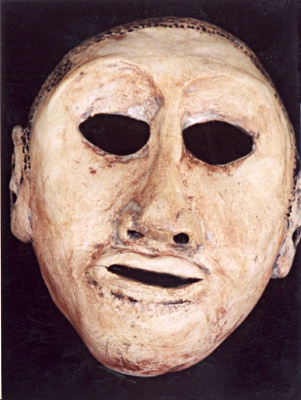 © Arturo Y., Tracy, CA