I Believe in the Power of a Team
April 26, 2012
I believe in the power of a team. There is a reason that the word "team" is singular. A team is not a loose collection of scattered individuals- it is a living, breathing entity quite its own. A team is not merely equal to the sum of its collective parts: a team's members combine to bring out the very best in each other, and this combination of virtues becomes the very definition of that team. That's what makes the power of a team so magical: no two teams are alike, and each team can pride itself in bringing something beautifully new to the world.

My team of choice: my high school drum major team. Drum majoring has taught me more about leadership and teamwork than any other experience in my life to date. Throughout my life, I have heard numerous points of wisdom regarding teamwork that have come to compose the stars in the constellations my team looks to for direction. They have come to define the essence of who we are, and they have taught me just how big of an imprint a team can make in people's lives.

"Never give up, for that is just the place and time that the tide will turn."
-Harriet Beecher Stowe

My team has taught me that no matter what cards life deals you, it's never an option to stop playing. I have learned to look at the world through the eyes of my teammates, and examining the world from three different points of view has allowed me to gain a better understanding of just how beautiful life is. In times of trouble, we look to each other for support and the strength to keep moving forward. Through sickness, health, college applications, bad break-ups, failures, and successes, we have all been there for each other, and will continue to be there until "death do us part." My team has become my rock, and through it I have learned to persevere no matter how unsure the road ahead of me appears to be.

"Starred thought: put your heart into everything that you do."
-George N. Parks

My team has helped me to learn the true meaning of passion: loving something so unconditionally that life would seem empty in its absence. I make up one quarter of a team that exudes enthusiasm and passion every single moment of every single day. Each one of my teammates takes the same core passion for our band and adds to it their own unique spin. As a team, all of our passions have combined together to create a distinct, all-encompassing group dynamic. It is this group dynamic that I find to be the most magical thing about a team. It burns in each individual member of the team, so we are all linked by this shared flame of devotion. Because of this connection, the members of a team are forever bound together in a way that no outsider could ever quite understand, and it is this permanence that makes a team such a wondrous thing.

The power of a team is a hard to quantify, because the simple truth of the matter is that a team's power has no limit. A team is a catalyst for greatness, an entity that encourages self-realization, and a permanent bonding agent. Its beauty lies in its ability to tie multiple people together not just on a common side, but as a singular entity. It's something that you have to breathe, live, and be a part of to understand.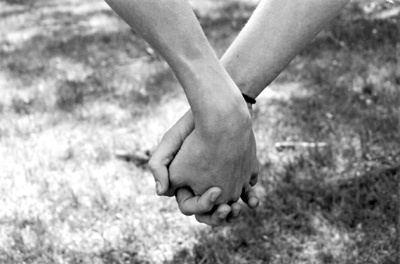 © Alexa T., Pompton Plains, NJ