Educator of the Year
April 24, 2012
School, its one thing I enjoy about life. School is a place where you can be yourself, hear what's cool, meet new people, learn new things, and stay in the century. School isn't as great as it seems just by itself; it's school. That's the job of the students and teachers to make it enjoyable, and believe me, they do their jobs well. As many teachers as I have met in my life, most of them I have really liked. The rest… That's another story. But out of all of my teacher's one stands out the most. My current 9th grade English teacher, Mrs.Dick.

I like teachers that are caring for their students, and many are. But I want to nominate one that cares for every individual student in their class. That is my English teacher. People who teach well and are nice to you portrays many teachers, but Mrs.Dick is more than that, she's someone who makes sure you've learned your lesson and truly understand it. She pushes you hard to make sure you're successful. Makes sure your laughing and not doing too much work or too little work.

People who associate her as rude or mean are wrong, for she is neither. If your one of those people, then most likely you're describing yourself. A teacher is a teacher no matter who they are; they all act as a coach to you, but Mrs.Dick is special to me. When I'm down or in a bad mood, she's trying to make me in a better mood. She's always making me laugh or smile, and in a depressing world, that's the best thing ever. If I have a problem with something in her class, I can talk to her about it. She's a great teacher to me, but much more than that. A best friend.

When you get all A's on all or most of your tests in her class, then there is something being done right. Especially when you don't study for her class. Mrs.Dick is like a professional entrepreneur. She's running a business to teach young adults, and she is very successful. Some teachers don't understand that you have to interact with the student enable for him or her to be successful. That's exactly what a good entrepreneur does with their workers, makes sure they're successful.

I have so many words and ways to describe Mrs.Dick in every good way. For she is the teacher I'd like to nominate as the Educator of the year. She has taught me that when you just be yourself and work with others, there will always be a good outcome. She shows me that every day. I feel that I have learned a lot in her class over the past year. And as a 9th grade teacher, Mrs.Dick is doing her job well and I hope many other students have her as an English teacher so they can experience the "magic of Mrs.Dick", for what she does is magic.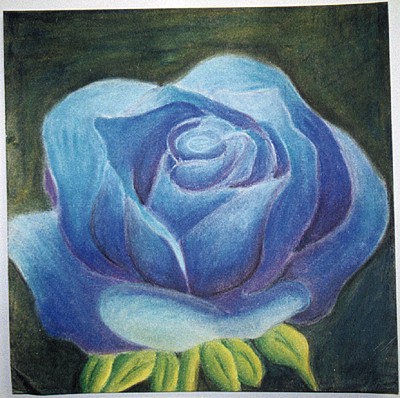 © Photo by Jessica R., Phoenix, AZ