Why I Write
February 23, 2012
Writing is indeed a gift that not all of us are able to unwrap. Think about all the illiterate people in this world don't have the opportunity to write. There are citizens that only dream of writing but still never get the chance. Scribbling on a piece of paper can in a way be considered 'writing', but how many people can say that they have written words, paragraphs, poems, stories, or even a pointless essay for school? This whole writing thing is a gift that I don't plan on returning.


I write to write. When my English teacher bursts into class informing us about the new writing project we have for the day the class fills with groans and grunts of "Ugh!" or "I'm not writing anything!". In my head I am saying how glad I am to be able to write my thoughts down. I feel l like writing is a way to express yourself and your feelings. It could also be a way to vent out anger or flee from anxiety. Telling stories is another reason why I like to write. Drawing the reader in and creating another world for someone to experience for just a moment is a powerful thing.

Nobody can take your gift away from you. Writing isn't something you can wake up and forget how to do, unless something tragic happens to your health. People write for all different reasons. To inform people in a particular subject, to entertain us by writing a story for us to explore, and even to persuade us into something. It always seems that we want something we can never have. While the kids in my english class all wish they didn't know how to write so they wouldn't have to write some dinky paragraph, there are kids and even adults that would die to be able to write what I am writing right now. Heck, I'm sure they would kill to even know how to spell their own name! To answer the question, "Why do you write?" I write because I am grateful for having the gift of literacy.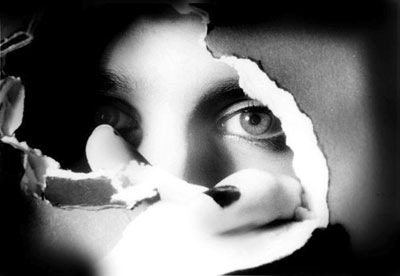 © Tabatha B., Peoria, IL