Luna, The New Greatest Guitar
January 19, 2012
Ladies and gentlemen, rockers and rollers, if you want to jam; look no further! For too long companies like Gibson, Fender, and Martin have ruled the guitar market. Now is the age of the Luna. Picture it, a guitar with ten times the quality and tone of a Martin! I'm not just talking about a guitar with great sound here, but one that looks great too! Every single Luna guitar is specially designed to look and sound better than any other guitar on the market!

Luna has been stuck in the shadows cast by Gibson and Martin for too long, these companies and others have been casting a shadow so large, that no new company could surface. Now, I don't have anything against Fender, Gibson, or even Martin, because they all produce great instruments. But the Luna guitar company builds a guitar that can not only match the quality of Martin, but sells their amazing instruments for a fraction of the price! Now, let's compare some of these fine instruments shall we?

Martin has been producing its legendary D-28 since 1931, complete with its solid Sitka spruce top and special East Indian rosewood for the back and sides. It also includes a genuine ebony fingerboard and bridge. This amazing fine quality instrument, sells for $2,299!

Now onto Gibson, who produces their beautiful dreadnought, the Gibson J-45. Another great guitar with a Sitka spruce top, this one holds a beautiful Honduras Mahogany back and sides with a tone you'll never forget! All this, for $2,399!

And finally, the Luna Muse series dreadnought with a satin finish, featuring the Luna logo inlayed on the headstock with beautiful abalone. The frets are marked with abalone inlays that show the phases of the moon! An amazing guitar only $580, nearly $2,000 less than the Martin and Gibson!

I've played all of these guitars and Luna wins. It has the best look, the best sound, and the best price! The choice is yours, but when selecting your next guitar, do yourself a favor, try a Luna!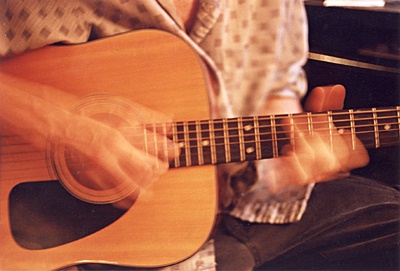 © James S., Philadelphia, PA