Open Letter
January 13, 2012
Dearest Teachers Through Out My Life,

I want to first and foremost thank all of you for providing me with an out standing education. An education that will not only prepare me for just college but an education that will prepare and get me through the so called "real world". I have not a doubt in my head that the classes I have taken will further myself in this life. The classes many of which students may take lightly and not really realize how important these classes will be to them in the future. Whether it be the history of the place I live in, the proper interview etiquette and lifestyle of business, the math and accounting skills that will further help with bills and budgets life has, to learning about parenting, giving birth, diseases, and safe options, to writing, playing, and singing songs for the joy of myself and others, letting my emotions out on paper, common courtesy and respect, or a respectable dress code, to sewing a ripped shirt, making a blanket, building a wooden shelf or metal tool box, to speaking a new language, or staying in shape. We have such a wonderful opportunity to further ourselves in the knowledge for our futures because of you. And we owe a great appreciation to you for the devotion you have for us. No matter how much garbage the students give to you and the relentless nagging on a day to day basis, you continue to stand your ground and not back down. You're job contains a huge amount of responsibility for hundreds of children's futures. Being devoted and determined to help children succeed not only in just school but in life as a whole, has to be a huge burden to hold.

I have had many teachers throughout my life. Some that you may not even consider to actually be teachers but to me have had a great impact in my life and have been teachers in one aspect of my life or another. Ever since the day I was brought into this world, there has always been a teacher in my life. My parents for starters have been teaching me ever since I said my first words or walked my first step. As a child I was taught a song that greatly reflects what my parents have instilled in me. The lyrics of which go "O be careful little eyes what you see....., O be careful little ears what you hear....., O be careful little hands what you do....., O be careful little mouth what you say." It repeats itself twice and then goes to say, "There's a Father up above, and he's looking down in love, so be careful little...." It has so much meaning for not only children but for adults a like. Whether meaning to or not my parents have taught me the importance of each and every one of them. I was taught to be careful in everything I do in this life. The first verse in the child song says be careful of what you see. Boy is that true! There is so much out there that can hinder us on many decisions and aspects in life. Things such as bad pictures, movies, magazines, even words that are ungodly and not pleasant to the body to see. Not only being careful of what I see but hear and say as well. Saying or hearing sexual content, cursing, and taking God's name in vain have all been shown to me as being wrong and not right. My parents have taught me so much more than just the few that are listed, but to be able to explain all of them would truly take many more hours and time out of your day. But I will say, just because my parents have taught me these ways doesn't mean I HAVE to follow them. Many children choose to go their separate ways in life, but to me it's not an option. God and my family is who I am and who I will always be. It may not seem at certain times through out the eighteen years you are under your parents roof, that your parents know best, but a family that loves and truly cares about you, most certainly knows best and wants the best for you.

The classes we take in high school truly do have purpose and meaning behind the long hours of homework and studying. I would say almost ninety percent of students don't realize how important you the teachers are in our lives. You have to look past the homework, projects, tests, quizzes and lectures and dig deeper to what most think is non-sense and a waste of time. But by further examining the broader picture of each, you will understand that each class will help you in one aspect of your life and future life to come. The classes that may have seemed tedious to some such as Mrs. Aschims business classes, Mr. Millers Ag classes, or Mrs. Martinez's cooking and sewing classes don't have their head on straight. These three teachers are the most caring individuals, who have a deep passion and love for what they teach. These three teachers have taught me so much that will help me for many, many years to come and I thank them greatly. The businesses classes will not only further me in my major in college, but also job interviews, or the necessities of starting my own business and managing my bills and finances as well. The classes such as Ag and culinary arts will have great impact in my life to come also. Being able to pull back the memories and skills to make a tool box or book shelf will help me be a fixer-upper when something goes broke in my house or creating a unique and special gift for my husband. And the classes under culinary arts such as family living, cooking and textiles have given me the knowledge that I will need to have in order to live on my own and possibly start a family and provide for their needs as well. Choosing to pick the right, safe options and methods (that is after I'm married) or the process and responsibilities of a baby and family. Learning how to cook and sew are also so important especially for the girls, who will soon become a wife and some mothers. You now have the responsibility of preparing three meals a day, washing the dishes, putting them away, and the list goes on. And if there's a torn shirt or clothes that need mending to, it's a wonderful idea to know what you are doing. Each and every one of you as teachers have taught all of us something. Whether it be history of our nation and the wars that we have been involved with, or learning how to write your feelings and emotions on paper with the techniques and such that we have been taught.

There has been a few teachers through out my twelve years of education that have influenced and guided me in more ways then one. Those teachers who will greatly be remembered after I graduate high school this year and go out on my own, and I want to just give a special thanks to those who have. I thank Mr. Kapor for his consistency for pushing me to achieving goals I thought I could never reach. He believed in me more then I ever believed in myself. Pushing me to be confident in myself, doing what I love and singing no matter what others say or think of me. It comes from the heart and that's all the matters. To Mr. Olsen for the non-stop consistency of revising and correcting me; and I'm not talking about my papers. He has encouraged me to be me and corrected me to be how I want others to see me as. Things such as how I call or label people, the things I say that can be taken wrong, and so many more thing I thought were little but are a part of how others see me. He understands how I want to be and how I want others to portray me and pushes me to further myself in that area. Ms. Pehl for her strong will in dress codes, cussing and keeping to the rules. The rules of which I thought should have been followed to the T, and she was the one who stuck to them. Her rules set forth for the dress code not only in school but for her basketball team is amazing. There needs to be pressure and guidelines to keep those items and cleavage away from others eyes. This is not the corner, nor a strip club or playboy magazine, it is a professional place. Those of you who correct and push issues such as these have great impact in the school environment that are not needed. They don't deserve the disrespect and grumbling that they get. And lastly a special thanks to Mr. Miller. Having a teacher in public school who influences you in your Christian walk is such a blessing. Hearing hymns whistled by him in the halls, and seeing him in lunch room, as he sits at the table, rearranges his milks and closes his eyes to pray. Many may not even see, realize nor recognize what he does. He has influenced and encouraged me in more ways than one, without much effort. Despite what teacher it is, they deserve the utmost respect no matter what the circumstance may be.

But most importantly God has been my main teacher. He is the one who truly has affected my life the most. He has provided me with so many things. He is the true person who has made me who I am and has put the people I have in my life. He is greater than anything I can ever try to explain. This may be the shortest of all but has so much meaning that I am un-capable of showing how I feel in words.


Sincerely Your Student,

Ashley W.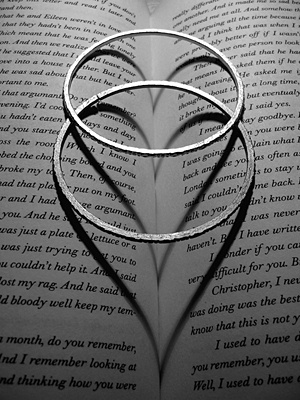 © Julia K., Old Tappan, NJ