Small Town Oasis
December 1, 2011
As I am growing up, I always knew I wanted to live in Cannon Falls. Everything I know and love is here, but as I started getting older, I thought to myself. Is this really what I want? Do I really want to come back here after college and have a family here? Well, the answer is yes. This is a major life choice and I would love to come back and live in Cannon Falls. There are a lot of reasons why. I love the small town feel and knowing everyone. Almost all of my family lives here or close to here, and it's close to big towns but still far enough away to be its own little thing.


I love walking downtown and seeing everyone. People are so friendly here. I know almost everyone and its comforting. Whenever I have to bike to volleyball or the pool, I always end up seeing someone I know. As I get older, I really realize that that would be something that I would really like to have all of my life. Even when my mom and I drive to the grocery store, it's always exciting to see who we will see. It's always a different and entertaining thing to do. A lot of the people I see and know are my family.


Almost all of my family live here or relatively close to here. Holidays are always a blast because I get to see all of my relatives. For some people, this is the only chance to see their family. Not for me, I see my family all the time! If someday I moved far away, I might not get that opportunity. I love my family and it's nice to see them. Not all of my family is close to all of us, so that makes it hard. This really made me stop and think, when I grow up, am I going to want to move back to Cannon Falls. Well of coarse I do. It's nice to know everyone but sometimes it's fun to go to a big city.


Cannon Falls as you may know is a small town. It has a population of only 4,109. That is not very big. But the plus side is that Cannon Falls is close to a lot of bigger cities. Some include St. Paul, Minneapolis, Apple Valley, Burnsville, etc. This is really convenient because I can still go to bigger cities but still come back to my own little town. It's nice to be able to go out for a long day of shopping or a day out and some back to my little town. I've grown up with this and it seems like a good idea for the future.


As you can see, I love the small town feel, my family, and knowing everyone of Cannon Falls. This is a major life choice that I will have to make and being in Cannon Falls is what seems like a good plan. Maybe other people like bigger cities or even different countries to live in. But for me, a fifteen year old, small town girl, Cannon is what I call home.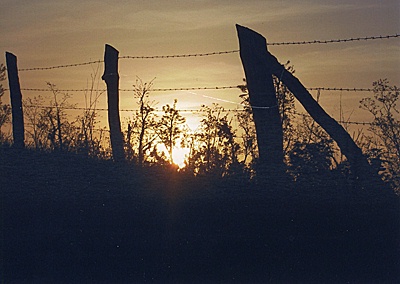 © Michael T., Letart, WV