A perspective on technology
November 25, 2011
Every morning, I used to wake up to the sound of the rooster on the roof. Growing up in a rural village of Vietnam, I was detached from of the rest of world and its dependence on technology. Through the eyes of an eight-year-old immigrant, the biggest difference between the US and Vietnam was not freedom or equality but rather technology.
Once inexistent to us, computer, iPod, and cellphone now top the list for our most indispensable items. In the future, technology will dominate the Earth as it continues to evolve to apt our needs and wants. By 2020, modern technology will be ubiquitous and unfortunately, printed texts, movie rental stores, and even PC computers would obsolete. Newer inventions such as Virtual Reality and Computer Wallet may be utilized. Technology will provide more precise and accurate data, therefore lifting many difficulties in science will be lifted, such from predicting the earthquakes and diagnosing patients with cancers.
However, despite our advancement due to technology, the more we know about our world, the less we LIVE it. For examples, instead of going outside for a walk, we would stay inside to play with our "technology"; dinner would be filled with awkward silence as each person would be occupied with his or her electrical device. Wait, I believe those behaviors have already taken place. Will technology ultimately result to the obliteration of humans? Only time will tell if we have invented our own Frankenstein.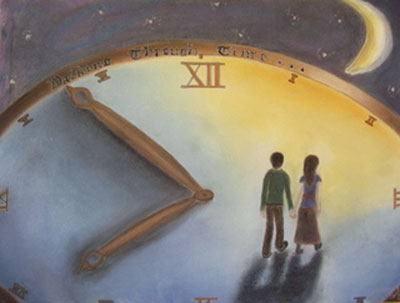 © Carollynn G., Hawthorne, NY