I Don't Need Competitions
October 22, 2011
Yesterday, we found the result of the global astronomy competition?IOAA? on the Internet. And all of my classmates knew that I am an astronomy lover, so they asked, "Do you think it is a pity for you to not have a chance to take part in it?" You know, in China, only few schools in Beijing, Shanghai, and Hangzhou have the opportunity to send some of their students to participate in the global astronomy competition.

"I care little about it. But I am still willing to congratulate the owner of the prizes in the competition." After all, some of the first champion owners were my friends who we knew each other via Internet because of the common interest--astronomy.

"Personally speaking, I should think that it was lucky that I had no chance to the competition." In my country, if you were selected as a competitor of a subject's competition, such as math competition, physics competition etc, the school would send you to a special class to train you without touching any other subjects--no PE class, no art class, no music class! The only thing you could do would be forced to do with the subject you would compete in! What's worse, this kind of condition would last more than half year until the competition finished. After so long time's mechanical training, you might be a robot but not a normal human. You had been put into formulas, losing the normal way of dealing with affairs you meet in life. As for imagining ability, of course, would thoroughly disappear from your mind.

"Most of the scientists, no matter he or her is a Chinese or other nation, hardly has won any prizes in those competitions. Just because they got rid of the suffering of the trainings, so they could let their imagination and wonderful logic fly in their own universe. However, if they had taken part in the competition in this way, it would be sure they could not win any prize but be criticized as a monster without correct way of thinking. Nevertheless, if they had won the prizes in a "correct way of thinking", could they be great scientists? The answer is obvious.

"But Michael, you are in need of someone to admit your hobby. You have written so many pretty articles about astronomy, numerous of which have been published at famous astronomy websites in China. However, our Chinese society mostly consider the ones who take part in astronomy competition as teen genius and good science lover. But your works cannot be recognized." My classmates said.

"Astronomy is my interest, which is a world I can travel in when I feel tired or bored. And I have said that I like to explore it in my own with freedom. If I had taken part in IOAA and been recognized, could I be free as I am at present?" Astronomy is my garden, a real garden for my spirit. The only reason I love Astronomy is I love it. When one learn a subject just based on his interest, all will be attractive, and achievements can be made easily. --learn a subject just for reputation and prizes in competitions, he will always be a prize winner, but never becomes a great scientist!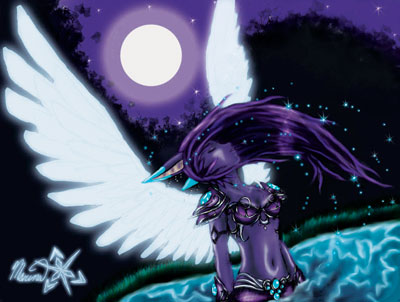 © Kelly K., Fort Collins, CO