Palettes and Pens
September 15, 2011
The blank, white canvas of the paper lines out in front of me, calling me – enticing me – to take the mighty pen into my hands and engrave my deepest dreams and darkest desires down upon it. It tempts me to give birth to the boundless beauties of the sun and the sky staring at the creatures of the Earth. The delicate blue lines captivate my eyes and intentions, and the two red lines slicing through the paper marks where my journey shall begin. And finally, I give in to the almighty power of the paper. I see the black pen to my left, and I take it into my hand with a firm grip. I draw the infinite splendors of the world around me in the form of words onto the blank sheet. The light shining from within my heart and soul devours the delicate purity of the paper.

Then I pull my head back from the page and stared at it. No… I've stained it! I tainted the immaculate soul of the paper! It can't be reversed now. The pen has claimed yet another victim, and this time with another wielder. Each word from the pen and my heart has stained the fragile surface of the paper. Now, there are no changes that can be made, and now even I can't alter what's been written down. It's forever engraved on the previous lines of the page. The paper is now full of black ink from the pen that I handled between my fingertips. And yet I continue to write. The soul of my pen and my heart have joined together to infect the empty palette of white, blue, and red lines with a story of my own. The page contains a part of my soul – my deepest dreams and darkest despairs – that can never be tamed.

But why is my greatest dream written with the same black ink of my darkest nightmares? Could it be that my dreams are nothing but selfish desires? Could my dream to become a published author be a mere quest of incessant pride? Maybe my greatest despairs are not just my greatest belittlement: Could they possibly be my greatest virtues? But how could I force myself to take pleasure in failing? Could it be that my dream to becoming an author is nothing but a journey surrounding by shattered hopes and deep, foreboding evils?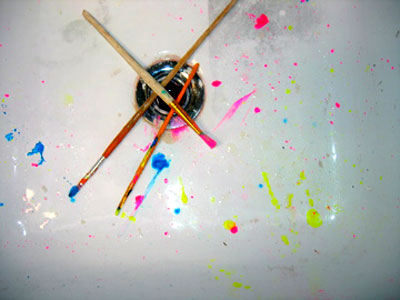 © Chelsea H., Carlsbad, CA