Your Story
July 23, 2011
You are there, in a land distant and far away; green rolling hills bound for endless country of green fields and comfortable temperatures; the sun, far above in the sky, shines down upon you, illuminating you, and projecting you into its smiles and joys as you run your hand through the soft green grass.

But beyond that, a white sandy shoreline stretches beyond your view and across the horizon; white foamy waves lap on and off of the sand, pushing and dragging some tiny particles into the warm flowing sea; each swoosh of the waves comes and goes with a calming peace of accomplishment and of relaxation, knowing that there is not a burden in the world to weigh you down.

Run, you want to run; you want to run with the wind and the waves that pass in and out of your dreams like a real fantasy which only you can control; you want to fly, you want to break free from the chains of the world and fly, fly with the birds that sail in the sky.

All of your dreams and all of your accomplishments are yours, the paradise that you seek is yours as you walk along your sandy shoreline and into the green country side; and when night comes, an endless sea of stars, splattered, scattered, and spread out for you to stare at in wonder is there; a peaceful summer breeze rolls through the land, cradling you towards your deep sleep.

But just as you fall asleep, a single thought emerges into your mind: every dream of yours is completed, all the work you've done is complete, and there is no one there to stop you from doing all that you want to do in all of your life and more.

Then, you drift off into a soft sleep, in your paradise land of green hills and a blue country sea.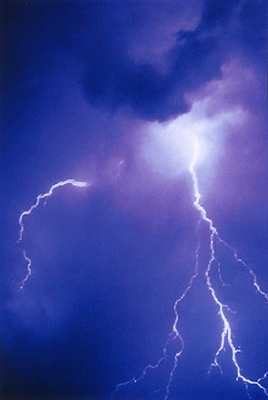 © Steve A., Goodyear, AZ