What is Hope?
May 2, 2011
Greek mythology states that hope first emerged when a hysterical young girl, named Pandora, made a huge mistake by appeasing her curiosity. Pandora was given a box on her wedding day, and she was told to never open it. With curiosity driving her crazy, Pandora realized that she could not resist. She tore the box open and fell back from the strength of all the evil creatures that were flying out of the box. Due to Pandora's inquisitiveness, all the evils in the world were unleashed and free to roam the earth. Pandora began to hysterically cry, astonished by what she had just done. However, through her tears she saw a glimmer of a creature whose mission was to free the body and soul of torment. Pandora was the first of many to see hope in a dark time.
Hope can take the form of many things. To a little girl scared of the monster in her closet, hope is a teddy bear¬¬¬¬¬. To a sailor lost at sea, hope is seeing land for the first time in months. To the 9/11 victims, hope is the brave actions of the responders. Hope is expressed through the actions of people willing to help those who need it the most. Hope is always there, but everybody sees it the most when they are down on their luck. This four letter word is so powerful, and it is needed by all in order to overcome the bad times. Hope gives a reason to look forward and overcoming an obstacle instead of falling because of it. To hope is to believe in the power of the future. The future can hold opportunity, promise, and good fortune. Somehow, someway, everything will be okay if you just have hope.
People can create hope out of thin air. There are no repercussions to hoping, it is purely a good thing. When every terrible feeling in the world is happening, the one thing that exists is hope. In any situation, a person can choose hope as a means of looking toward the future. However, it may be easier to leave hope in Pandora's box. The next time you are in a difficult situation, will you have the courage to hope for a better future?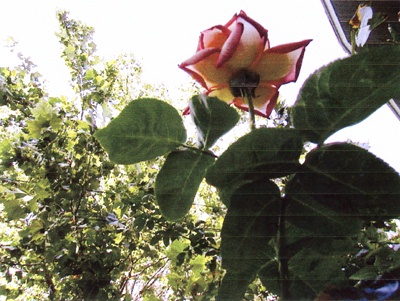 © Courtney P., Alpine, TX