It's good for you..
March 28, 2011
When it comes to telling the truth, there are many variables that effect whether it is right or wrong to lie. Due to many circumstances that could possible hurt or discourage someone if told the truth it is very understandable to lie, and tell them something that will in the long run help them. But then, there is the whole issue of being caught lying. But does not being caught make it right?

If someone was to tell numerous lies to a person of a handful of people and never get caught.. is it really lying? If that person was trying to protect someone he cared about of save his butt, and lying is the only way to do so, then lying really isn't such a bad thing. By withholding information from someone can also cause harm to oneself or to others. If someone sees a crime being performed but doesn't say anything about it, doesn't that make it bad?


Unless a person is very consistent with the lies that they tell and their whole life ends up being lived around lies, then a couple white lies here and there to protect themselves isn't a bad thing. Let's be straight forward, everyone has lied to get out of a sticky situation. Does it make it right? No, and lying is not fair the person being lied to either. Everyone has a right to know the truth about every situation, though sometimes things may not always workout if they do.

Say a girl was dating a guy for a long time, and her friend caught her boyfriend cheating on her. Is it the friends place to say something that will kill her friend inside, or does she lie to her friend saying that she never saw anything. Every situation is different. Though knowledge is one of the most sought after things in the world, knowing to much about one subject can get over whelming and may put you into a bad situation where the only option is lying or telling the truth… both very difficult and different choices.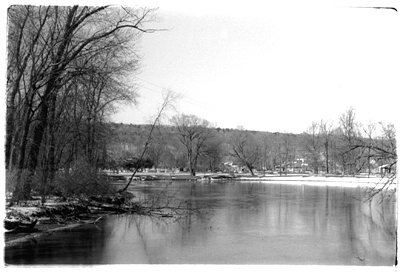 © Simon I., Lansing, NY