Living A Life Of Legacy
March 6, 2011
Freedom is a word that means many different things. For example, one definition of freedom is "political or national independence". Another definition would be, "the absence of ceremony or reserve", and there are many others. My point is, that there are many different ways that freedom could be interpreted, and every person has their own opinion of what freedom means to them. Freedom to me is a gift that I was given free of charge, even though the price my ancestors paid to secure my freedom came at a high cost. Since freedom came at such a price, it is our responsibility to fully appreciate the freedoms we have and make sure we respect those freedoms so we don't lose them. One definition of freedom that I find interesting is that freedom is a "liberty taken". That puzzled me because if in America we have the opportunity to learn what we want, worship who we want, say what we want, and be the person we want to be, why do we struggle to achieve the academic excellence of our ancestors, when they didn't benefit from nearly any of the resources that we have in abundance today. So since liberty is a freedom taken, than we, as Americans, have to grab that freedom and run with it, freedoms like education, religion, speech, all these are liberties that many of our ancestors didn't live to see, at least to the extent that we do. My point is that freedom came and still comes at a high price, and we are doing an injustice to ourselves and to the people who fought and gave their lives for our freedom if we do not fully cultivate those freedoms and appreciate them.



So how can you make history??? We can make history by using our talents to better the world and the people in it, to always work your hardest, and by learning as much as possible. If we don't take the freedoms that we enjoy everyday for granite, and we devote our lives to working towards the goal of making a positive difference in the world, then we can all "make history".
We can't just live enjoying the benefits of a life with an abundance of freedoms, without contributing to the effort of guaranteeing that the same freedoms that we Americans enjoy each day, are possible for future generations. The leaders that committed their lives towards securing the freedom of African Americans didn't do it just for their pleasure, but for the world and future generations to benefit from them. Harriet Tubman said it best when she said, "Every great dream begins with a dreamer. Always remember, you have within you the strength, the patience, and the passion to reach for the stars to change the world." She also said,
"I would fight for my liberty so long as my strength lasted, and if the time came for me to go, the Lord would let them take me." So remember, becoming great and living a life of legacy is not about money or status, but a determination to make a difference in the world.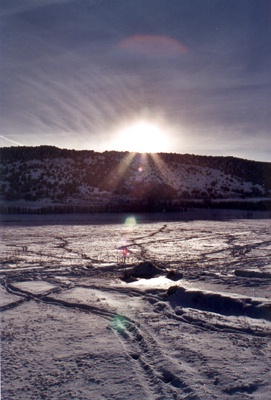 © Brandon T., Manila, UT