Cooked Baby Puke
January 9, 2011
Baby puke. That's the first thing I think of when cooked carrots some to mind. Not that they are a liquid, or chunky; the color and the smell is what pushes me over. Ever time I smell them I feel no hunger. If I was about to starve to death I would eat dirt not cooked carrots.
Cooked being the key word in the paper. Steamed, boiled, or even cooked in something, they still give me the chills. Raw carrots? Don't even get me started on raw carrots. I could eat them all day every day. They are one of my favorite vegetables. Personally I always thought that vegetables should have a crunch! I guess I was mistaken because everyone in my family, loves cooked carrots. And to think I'm from the same DNA as those people.
I think, maybe, I learned to hate them. When I was younger, young enough to have to be babysat, my grandmother picked my brother and I up from school every Monday and Wednesday to have dinner at her house. And every time she would make cooked carrots. I never liked them. My gram wouls always create this delicious feast… home style cooking. But, of course, she would always go out of her way to plop them right on my plate so they touched the other food. By doing that, making what ever they touched uneatable.

This whole "cooked carrots are gross" faze became even worse when I got to Mountain View Middle School in seventh grade. My friend Erica forced me to go into the lunch line with her. Guess what they were serving… cooked carrots. You better believe that it was the worst smelling thing that has ever crossed my path. There were so brown and disgusting that they looked charred. Now when ever I'm presented with cooked carrots, I either pass them on to other people, gag, or throw them away as quickly as possible.
Honestly, I'm scared to eat one. I'm afraid that all the hate I've inflicted onto them is going to catch up to me in my digestive track. I'm scared they will turn into some type of mutant and eat my stomach from the inside.. Crazy I know.
The person, who first cooked a carrot, must have been a scary, crazy, and stupid, under the influence of loopy pills kind of person. To create something so vile and just truly repulsive must have been one sick creep.
Personally I love sweet potatoes. Little did I know, at Thanksgiving this year, they were served. Well, some monster cut them up real small chunks, and cooked them in the oven. Not only were they brownish orange, they were small and round. They looked exactly like cooked death, sorry I mean cooked carrots. No I didn't have the chance to eat one of my favorite Thanksgiving foods, because I was scared they were carrots.
When I found out they were potatoes, I was truly P.O'ed. I was ashamed at myself for actually being scared of carrots. I got to thinking you know I haven't eaten one in a couple of years. Maybe, they won't be that bad. I ended up trying one a few days ago at dinner… I was wrong. They are still repulsive, and still vile.
Another inkling that crossed my mind was that I was a psycho. One of my favorite foods looks just like cooked carrots. One of my other favorites is the same food in a different state. I'm a real messed up girl. Maybe later on in life I will love cooked carrots. Maybe, just maybe, they will be my favorite food. I hope not though, they are so smelly.
You see, bunnies know what's up. All they eat is raw carrots. No cooked ones. I'm sure if you fed cooked carrots to a bunch of bunnies they would commit suicide. I'm sure no one would ever want to inflict such fates onto those harmless, furry, tiny, adorable creatures. Next time you go to serve some of those orange monsters, think of the bunnies, those poor bunnies.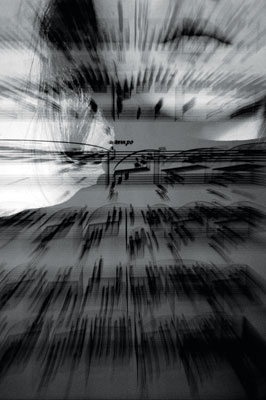 © Sarah M., Blairsville, PA