Facebook: Not Making the Grade?
MAG
September 27, 2010
It's 9:30 p.m.: you have a lab report to do, five chapters to read, and French homework left. Oh, and an English paper due tomorrow. But instead, you'd like to see the updated status of "that kid you never really knew but went to preschool with." Most of us have been there, and by there, I mean Facebook.com.

According to Facebook's advertising platform, IStrategylabs, as of July 2010 there were over 10 million users under 17. And reportedly, the number of users in high school alone totals almost 8 million. Insidefacebook.com reports that Facebook users have increased by 150 percent since September of last year. What does this all mean? Young adults are spending more and more time on Facebook, and this has a negative impact on their academic success.

When students go on Facebook while "finishing their homework," they are fooling themselves into believing they are studying, though they are really wasting time networking. Let's face it, when teenagers are given the choice of studying or cyber-socializing, most are going to choose option two. Katie, a student at my school, agrees. "While Facebook has some useful qualities, I think it prevents students from performing their best," she says. But, it's just a website, right? How much impact can it possibly have on students' grades?

Researchers at Ohio State University wondered the same thing, so they asked 219 students about their study habits, how often they used their computers, and how regularly they checked Facebook. The study found that students used their computers about 3.7 hours a day. But more importantly, Facebook frequenters had a GPA of 3.0 to 3.5, and nonusers had 3.5 to 4.0 – a difference of a whole letter grade.

The results aren't shocking, considering how easily high schoolers can amuse themselves on Facebook for long periods of time. Once on the site, users can comment on statuses, write on friends' walls, browse through photos, make notes, take quizzes, post bumper stickers, send flair, "poke" friends, instant message, support causes, send birthday gifts, play virtual card games, raise a digital farm – the list goes on. For some, five minutes can easily turn into five hours.

One friend says, "If I didn't have Facebook, I'd probably be spending more time studying and focusing on my homework, rather than paying attention to what's happening on Facebook." Another agrees; she says she finds it much easier to study and concentrate with Facebook off.

But other students would tell you that Facebook is more than a temptation to procrastinate. Some have even found educational benefits from the site. "I spend a lot of time on Facebook, but it helps me," claims one. "If I forget what the homework is, or if I forget to study for a test, [I ask my classmates on Facebook]."

So perhaps the not-so-great grades aren't the fault of Facebook, but the Facebook-er himself? Facebook users must learn to limit themselves; students who need to finish a six-page history essay can't expect to get much done while commenting on pictures from yesterday's party. Try to study for one hour, and then go on Facebook for 10 minutes. Or study for two hours, and then take a break for 20 minutes. Even better, visit Facebook after your homework and studying is completed. Then you can play around on FarmVille until the cows come home.

So do you think you might be spending too much time on Facebook? Are your grades suffering because of it? Write on my wall and let me know.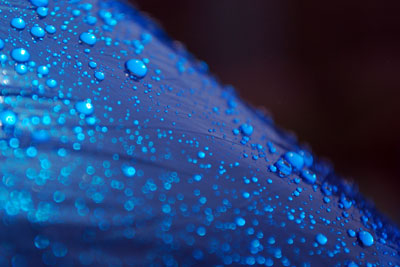 © Narongsukchai T., Sachse, TX