This I Believe
September 2, 2010
Not to long ago I was faced with the difficult questions: What do you believe? There are many things I could say. One: I believe that kittens are very cute, or two: chocolate chip cookie dough ice cream is the most delicious type of ice cream. However, if I were to find something that had real meaning, something that I had experienced personally, I would chose that. Therefore, I believe that sadness saves us all.

When my dad told me he was moving to France, I did not cry, and, as horrible as it sounds, I didn't miss him. My mind was incapable of accepting what had happened.When I came upon a photo of my dad one year later, however, something inside me changed. I was suddenly overcome with a feeling of sorrow. In the photo, my dad was holding his girlfriend's daughter in his arms, looking overwhelmingly happy. Although I was aware that his girlfriend had kids, and I had met them already, this photo hurt me more than ever. Was it that he had started a new life without me? Was it that the little girl looked so happy? No. It was that, for an instant, I remembered what we had once shared. He was the one who held me when I couldn't swim in the ocean. He was the one that brought me to school everyday. He was the one that painted dinosaurs on my bedroom wall and read me stories at night. Unconsciously bottling up my emotions, I was keeping myself from feeling what needed to be felt. I was destroying the relationship I had once had with my father.Those tears I cried that night were what saved my relationship with my dad. If I hadn't seen that photo, and got in touch with the emotions bottled up inside me, I wouldn't have been able to experience the pain that needed to be experienced. I would never have felt the pain. Without that pain, I wouldn't have realized something was wrong, and therefore, I wouldn't have tried to fix it. Sadness has saved our relationship.

When we hear stories or watch movies where something dreadful happens, we of course feel overwhelmed with sympathy for the person that the thing is happening to. We don't tend to think about the good that is going to come out of that person's suffering. We don't think about how sadness can save someone. Either through a realization of what one has done wrong and needs to fix, or a feeling of complete utter hopelessness that will make other things seem far greater than they really are, that person will, through sadness, find a way to contentment.

So there. I know. This does sound a tad bit "emo". But my belief in sadness has changed my outlook on life. I've realize that whether sadness helps one fix a relationship, or see when things are good, it is something to cherish. It is something that should not be hidden and should not be ignored. Instead of fearing and hiding from it, we should welcome it and appreciate what it does for us.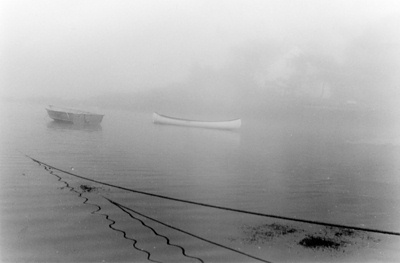 © Steve S., Marblehead, MA