Conclusion
July 12, 2010
I'm sitting on the porch, breathing in the fresh air. The wind blows faintly, and the leaves are clapping their hands in its movement. Becoming crimson, they prepare for their descent. There is a single bird chirping, looking for its mate, only to later learn that it was left behind. We all die alone. The leaves, too.

I've seen him sitting on that porch for over an hour, but I've been too busy packing my own bags, as well as his, to find the time to bother him. The children have already left, and after they did, he pulled his desk chair out to the porch, from which his body hasn't moved an inch. I can tell, though, that his mind has already crossed kingdom borders, and is already at our destination. If only we could be there as quickly as his mind, then perhaps this wouldn't be so gloomy. I started packing his bags after I realized that he wasn't moving until when it was absolutely necessary. I never really cared for the changing of the leaves and the trees and all that jazz. I suppose that's just his vice. And when you've got nothing left, all you can do is run under the shelter of your vice and dream. I haven't had a dream in years.

I can hear him packing my bags, but I'm more concentrated on the sound of the leaves brushing against each other. I should help, I know, but I can't leave this scene. The trees have far too much to tell. I find it both ironic and depressing that when the tree has grown old and uninhabitable, the acorns fall. Anticipating their new life, telling each other that things will be much better without the tree dragging them behind, they start anew. But, as nature reveals its patterns, they too will, in later years, grow to be the same as the tree. This is a metaphor. The trees have much to say, but we're far too busy to listen. Doomed to repeat that which we swore not to do, which our fathers did, we do the same. We become them. Society is stuck in its own perpetual loop of self-contradictory.

Still sitting; I hope he's alright. We leave in an hour, and I'm debating whether or not packing is unnecessary. After all, carrying the past to the future only encumbers us. I begin to think about what I'll be missing, and I wonder if I will miss anything at all. If I were standing before those whom I was leaving, all I would have to say is that I hope their future is as bright as mine. Sometimes I don't have much to say, so I lie.

Another leaf falls. Time is running short, and I can feel the train coming. Before it leaves, I would like to speak with a few people who don't understand my situation, but I feel I don't have the time. Maybe others will tell them my story; maybe they will exaggerate it, for better or worse. If they were standing before me, I would put my hand on their wizardly shoulders, and I would tell them not to be like the tree, or to become like the tree. If they would continue with the same ambition which they had when they were acorns, they would not be doomed to repeat their pasts, like the trees before them. I have nothing to say to those whom I am leaving besides that. People don't understand who they are until they become someone else.

We are ready to go, and should probably be heading to the station soon. As we step onto the platform, we begin to ponder what we will be missing. Our thoughts race, and we cannot find anything. Maybe there is nothing, but maybe there is everything. We won't know what we're missing until we've left.

Goodbye, fine sir. Your journey shall surely be a fine one. If you ever get the chance, perhaps you will look back long enough to understand what you learned. But until then, look only ahead. You will have time to look back when there is nothing left to look forward to.

He was a fine man, and a contribution to those who saw it. A poet, a thinker, a madman. He accepted chaos to the point of where he welcomed it in his home every night for dinner. A terrible habit, indeed. And, as the archetypal man goes, his hubris caught up with him, and brought him to his blissfully ignorant demise. Joyful, cynical, socially-unacceptable. He was his own contradiction. An utterly confusing attitude that, when dissected, revealed attributes that seemed, at many times, to be polar opposites. But it was this socially-awkward harmony, or lack thereof, which made him human. People are strange.

They sure are.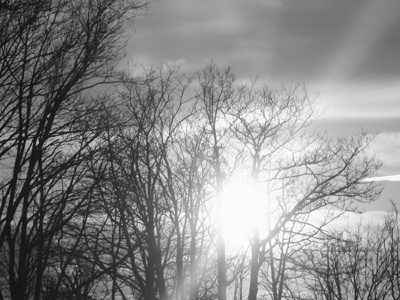 © Emma C., Gardner, MA