Teenagers and Adults
June 23, 2010
There are some things in life you need to handle yourself, but sometimes asking for help isn't such a bad idea. More times than not, young people find it difficult to speak to adults about their problems or concerns. Some are scared, some are too proud, and some just don't know how to communicate their problems well. Either way their problems are eating away at them inside and they tell no one. Communication is so important to the well-being of young people. If they feel they are unable to talk to adults, they may make many mistakes that they could have avoided and end up really hurting themselves. Some problems can be serious, and others not so much, but no matter what it is talking about their problems will always help. Most young people don't realize that fact instead they lean on their friends for support.

Sometimes telling an adult about a problem may seem risky. You never know what their reaction will be. They may get upset, blow it totally out of proportion, or even worse, see you differently as a person. Of course this isn't always the case, some adults stay calm, usually understand problems, and give good advice. Some young people are unable to talk to their parents about problems because they are the problem, or they are not comfortable with the subject. Other times, if you tell a parent about your problems there may be consequences for telling them. Also, you may have done something that actually created your problem. Some children would rather keep everything bottled up inside than see the disappointment on an adult's face. Other people just don't want others to pity them or worry about them.

Every young person has their own reason. Problems are personal, but need to be shared. Sometimes they get into their own head and can create a million different reasons why they shouldn't share, but problems don't just go away on their own. I myself don't like to talk about my problems. I'm one of those people that would rather just be happy than focus on the bad things in my life. Over the years, I've gotten some pretty thick skin, but that's not always a good thing. I've learned the hard way that even though you think you're strong, you can't handle everything. Young people need to reach out and take the help that is offered to them, despite the risks or consequences because for every reason why not, there are ten reasons why.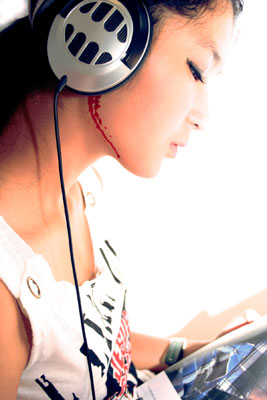 © Jiani L., Toronto, ON, Canada