My Own Hero
June 16, 2010
My Own Hero
I WANT TO LOVE MY HUSBAND FOREVER
I WANT TO WATCH MY KIDS GROW UP
I WANT TO LIVE.

This is one of the poems my mom wrote on a small sticky note and put it on the refrigerator door. So now whenever I go into the kitchen I see it. My mom has cancer. Now whenever I say that people think she's BALD! No she actually has a full head of hair. Well actually its kind of thin but still not all cancers take your hair.

My mom is such a great person. She also has good humor. I'm not going to sit here and give facts about cancer because I honestly don't have a clue about it. But I will tell how it feels to have your own hero. My mom is mine and she saves me from falling on my face into a large endless black whole of reality life.

I always feel bad that I can't do anything when she has those " cancer like pains". Though she is till pretty strong with having to deal with a crabby teen and two toddlers, my sister merah, 2, and brother kamal, 4. She wants us to grow up to live our dreams. She also just wants what's best for us. She wants me to have nice car when I grow up, to go straight a university, and wants me to not waste my freedom and have a nice home and wait to have kids. She pretty understanding of what my future should look like.

She is also very nice to other people. She has now a foundation for cancer families. Its called Cancer Families One Family At a Time. I always joke she got that logo from me when I wanted to sing One Step At a Time for the talent show. Her vision about this is that her employs will help cancer patients around the house or even go get things for them like groceries, medicine, or even getting the kids. Also when they help around the house they can baby-sit, clean, and cook. My Mom is my hero because she saves us from screwing up and others the rough times.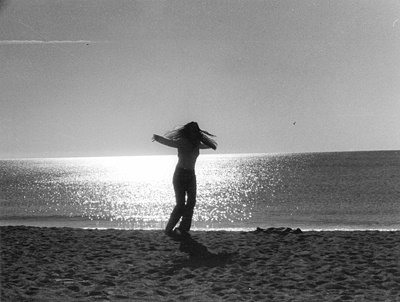 © Denise A., Marblehead, MA