Kids will be kids
May 4, 2010
"Kids will be kids…"
author unknown


Mud, worms, smiles, carefree, and loving, is what usually pops into someone's head when they hear the word children, and 'Kids will be kids' is a famous saying that describes a child's youth and curiosity. Even if the content of the saying has dramatically changed over the decades, it started off with small little things.

The saying 'kids will be kids' explains a lot. It means carefree, young, and most of the time irresponsible. But now in the year 2010, that meaning seems to only classify the kids under the age of seven. It's as if children want to grow up quicker, and give up the innocence they have been known to posses. It seems like they want to take on the idolization of older people that had faded into their normal lives. Their fascination has changed from dirt and worms to eye liner and jewelry.

Children all over the world are growing up faster. They put make up on at a younger age, get cell phones at a sooner grade level, and watch and read books that are taking on more mature objectives then what is necessary. It's not as if these changes become unnoticed, all of them come with an opposite reaction. Kids seem to become less orientated with their family, and school work, and more on their personal image and friends. The respect level for elders has slowly seemed to deteriorate, before people couldn't even say 'what?' or 'huh?' to a teacher, or parent or anyone that is older. But, now that has become the immediate reaction to a name being called.

When the older generation was children they played outside, were more active, and mostly didn't care what others did thought of them or what they looked like. Now, however, most ordinary children are found inside playing on the computer or watching T.V... Family also seemed to be a bigger issue back then than it is today. Family's used to take on a bigger over all meaning, the word brought up thoughts of love and care, but nowadays a dinner time family's crowd around a screen instead of carrying a conversation with other human beings.

Although the meaning of 'kids will be kids' has changed from kids being dirty and tracking dirt into the house to them being locked up in their rooms with the latest device, it still has the same over all meaning: No matter what you do, kids seem to do what they want. People probably can't change the way children act. Even if adults give them G rated movies, and shirts that have necklines that go up to their chins, they will find a way to be themselves no matter what it means.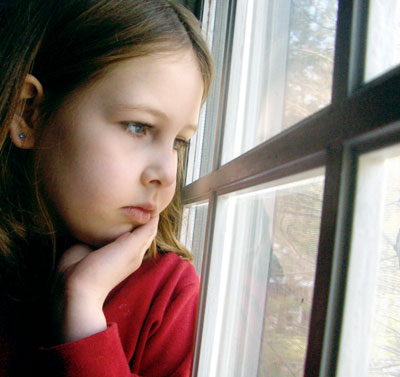 © Dana D., Gansevoort, NY