Miracles
April 12, 2010
Life is all about surprises. I think surprises are what make life interesting. They don't have to be big, just something small and thoughtful. Miracles are another story. They almost fall under the same category, something you wouldn't expect or you want to happen but you don't see it coming. In my own opinion, I think miracles can happen. If you want something bad enough or you wish enough.
As for the exceptions to miracles happening, I don't think there's many. I believe that you have to be a good person. A miracle isn't going to happen to someone that has done horrible things. Many people seem to believe that miracles come to god and you have to be really religious to receive one. I think that miracles can happen to anyone, religious or not. Even if you don't go to church, or pray everyday but you are a genuinely caring and kind person, a miracle can come your way. Some things in life are just unexplainable. These things are categorized as miracles. Sudden recoveries from an illness, being in accident and coming out unharmed, these are examples of miracles. Things that you can't explain.
Not everyone believes in miracles, but I do. Some things are just unexplainable and you will never find an answer to them. Those things are called miracles.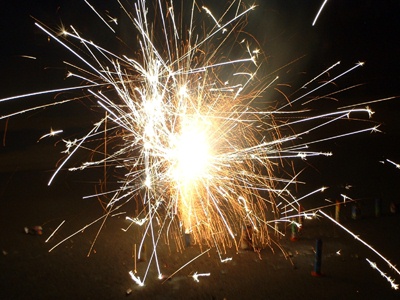 © Kevan B., Beaverton, OR