4th Grade Chinese Teacher
April 20, 2010
Many people love kids, but how many people are willing to teach (look after) fourth graders for over six hours? Imagine dedicating yourself and giving up your time to educate the young. 4th Grade Chinese teacher, Lucy Tan has been doing student-oriented jobs since the beginning of time. This is Lucy's life as a pedagogue.

Why did you become a teacher?

I like spending time with kids and making their dreams come true. I want to educate the youth and share my experience with them. I wanted to be a teacher because it felt like returning back to my childhood.

While standing up to teach my students and watching their smiling faces, I feel like I have returned to my childhood. This is what inspires me as a teacher.

What did you miss most about your previous job?

My previous job was the academic secretary for the department head in China. I enjoyed dealing with professors, students, and staff. I missed scheduling classes for the students and participating in the admission process. I liked to invigilate the students because I like watching students take tests.

How is it like traveling to work?

I drive to work and it takes about thirty minutes. It is not too bad except for the road construction that has been going on for a year now. My first class of students is at 10 a.m. so I leave the house at around 9:15 a.m.

What is your favorite part about your job?

I like sharing the Chinese culture with young students because I want the students to understand how important it is to understand their heritage.

How long have you been a school teacher?

I have been a 4th grade Chinese teacher for eleven years and I still teach at the same school. I still enjoy being a school teacher and hope to continue my teaching career.

What new skills have you obtained from becoming a school teacher?

I have learned how to communicate with my students and give discipline and punishments when needed. While teaching I have learned how to change my teaching styles as the students change each year. I have learned that the students learn quickly in a cheerful environment, and that's what I strive for every time I teach.

What is your typical day at work?

When class starts, I begin with "Good morning students!" and the students respond [with], "Good morning teacher!" Next, I take the attendance by naming all the students' names. Then, I usually have a quiz that tests the new words that were assigned the last class. After the quizzes have been turned in, I collect the homework and pass out the new homework. Then I review the knowledge my students should have gained from reading their textbooks by choosing students to read the chapter out for us.

Then I start teaching the new lesson. This includes reading the chapter, teaching the new words that the students don't know, and doing the extended response problems after the chapter.

What is the most challenging part about your job?

The most difficult part about my job is handling the students when they are misbehaving and when my students ask me specific Chinese historical questions.

What advice would you give someone considering your job?

I would tell that person to be kind toward the children and form relationships with the students. Also, I would tell that person to keep on learning and gaining more knowledge because the students will ask many different kinds of questions.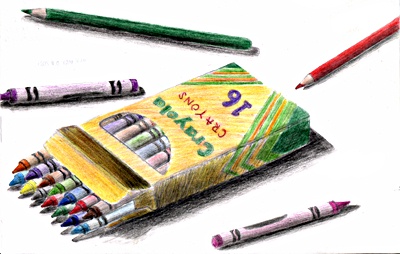 © Dana H., Wichita Falls, TX