This Is Me
March 29, 2010
Although I am one young, teenage girl, and at this very moment as I write this, my mind is cooking up some tearful, hysterical, heartwarming, and heartbreaking ideas, I don't expect many people to stop and read this essay. I don't count on being featured, and being one, perhaps unexperienced girl, I don't expect to change the world in any which way with my essay. I can't say that I won't inspire some but I can't outright say I plan to inspire any. I'm just trying to pour my heart and soul into this essay, and as my fingers type letters onto this blank word document, they are letting me unleash a certain sort of magic upon my writing and they help me not only to shed light upon my topic, but amidst the magic I compose, some tears.


When I write, I chose to do it randomly and in doing so, I feel the power of thought utterly and completely possess my mind. Thought is a wonder, because in thought, one explores the idea of imagination. The gift of imagination is sacred I'm sure to all writers of all genres. Now, I could sit here, by my window, next to my cat, and I could write about topics such as death, or hope, maybe love, and even though they are all good, honest subjects, I would not be completely original and creative as I possibly can be, in a word I would not be writing to the best of my abilities. In fact while I write this, I stop every now and then, and ponder if I am now just babbling on, or am I on the subject I was going to write about in the first place. Writing takes you on fantastic journeys, voyages to places that you couldn't even imagine existed. Writing also perplexes you, even if you are the author. Wisdom that you didn't think you possess will appear in your writing. You can find closure in writing, just as you can find new beginnings, and different outlooks.


By now both of us, author and reader, have figured out that my essay is about the essence of writing. That thrill you get when you finish that last line of a poem, the grin that comes with finding that perfect name for a character, the challenge of plotting a story, and the reward of finishing a thought. Writing is just pure and simple fun. Reading avidly is also probably one of the most enjoyable hobbies there are, and in writing we can make happy endings of our own, get our opinions across, which is hard to do in the reality of life, and we can just vent. The stories we make can be modeled from our own experience. There are so many possibilities. Perhaps if we all sat down, and did art such as writing, there might be more peace in the world. Instead of finding solace through war, our pens could be our weaponry. One point I wish to make if I could make any, is that writing is amazing, awesome, and astounding. Writing is a power of what makes this world go round.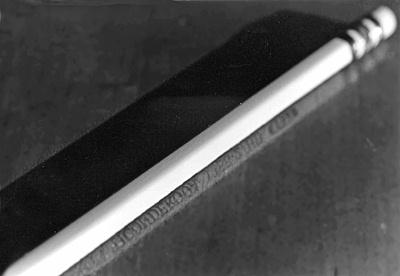 © Katherine M., McLean, VA