Technology and Teen's
March 26, 2010
Did you know that most teenagers lose their hearing in their late 40's due to, too much loud music exposure. Today in our generation we have so many different kinds of technology it's almost insane! Touch screen phones, IPods, computer, and even television that can fast forward through commercials. Little things that can hold eight gigabytes of music and are the size of my thumb! Mind blowing technology is leading to more and more reasons to fall back on homework, have fun, ignore parents, and connect with other. So my question is what are the effects of IPods on teenagers?

Do you find your IPod distracting while doing homework? Do you find yourself occupying your leisure time with your IPod? These are a few examples of the IPods effect on teenagers. Some may say that is distracting students from academic studies and activities.

Or do some of you just have an IPod, because it's the "thing to have" nowadays? Some of the studies I've reviewed showed that most of teenagers just have an IPod because friends and peers have an IPod too. In my defense I love my IPod, and utilize it, not because it's the new thing to have.

Do your parents get on you about spending too much time on your IPod, or MP3? Most of the times you're probably argue back, simply saying, "It's not a waste of time." Well, now you have facts to back you up. Some studies show that teens that when using IPods have better hand-eye coordination skills. It improves your concentration skills. When your parents nag and say, "Why are you on that stupid IPod again?" You can shoot back, "I am playing Brain Challenge or Word Warp." Believe it or not there are games or app's made for academic joy. Academic games can be fun, and helps you learn. They're not like stupid video games that are just for slaughtering people. They have a point.

Although there are some good things about the wonderful variations of IPods and MP3's, are there some bad sides. Studies have shown that teens that spate themselves from the world by surrounding themselves with technology instead of human contact. They fulfill their need for human interaction with IPods and computers. This leads to the lack of social skills. We all know that this is very unhealthy. Other studies have shown that it can also not only help your concentration skills, but corrupt them. If you're drowning yourself with mindless idiotic games, I think that you and I know that you really won't get anything out of it.

IPods have also been recorded to cause early hearing loss. Plugging in small ear buds may seem harmful, but small things can cause a big impact on your hearing. Having headphones in for multiple hours at a time, set at a high volume level can be dangerous. However, if you have the common sense of turning down the volume, turn it down. If you're not that attentive, you can set a volume level on your volume. So you can prevent that from happening. But, I think that when you're beginning to have a major headache, maybe you should take that as a sign and turn the volume down.

The other downside of IPods is the high pricing. I think that the most expensive an IPod can get is around 800 dollars, give or take a little. This for some of us can have a big impact on our wallet during these bad economic times. Some argue, that is it right to give such a elaborate, high quality gift. The newer the IPods get, the higher the prices will rise. So ask yourself is it worth it?
I think that IPods are worth it. They may be a bit costly, but can last you a long time. They bring pleasure, along with some academic help. I think that you just have to learn to prioritize your time, and balance out homework with leisure and pleasure time. They can be a distraction; I admit they have been for me. Maybe I learn to prioritize my time with technology. Maybe you should too. Do you think they're worth it? I do.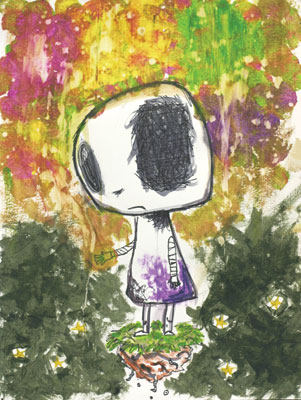 © Ashley W., Port Charlotte, FL