Wish Upon a Star
March 15, 2010
Dreams. Our aspirations. Our hopes. Our desires. As human beings we yearn for certain things in our grasp, and things far from our reach. I dream. I hope. I desire. And I will reach till I have a firm grasp on the object of my yearnings. I hope for acceptance for who I am, I desire for simplicity in life's most complicated situations, and I aspire to make a difference. Big or small.
Life was given to us as a gift. Though the gift is not always what we wish it would be, it is still a gift. On the outside there may be pain, mistakes, tears, death, and regret. But the inside holds happiness, joy, family, friends, laughs, and most importantly, love. You just have to take the time to get past the wrapping on the outside to see what life holds for you deep down under. We were given eyes for a reason. Open them to their full potential. See the life before you, and what it is willing to bring to you.
Each person's stage in life is different from another persons. Uniqueness is beautiful. No one will ever be exactly the same. No matter how hard we may try to fit in and be like everyone else. That impossibility is truly beautiful. For the ones who realize this will find themselves, and they will soon realize that they themselves are their own person. The people that accept them for this are the ones who really matter. I hope for acceptance for who I am as a person, I strive to find the ones that truly matter.
Though complications and hectic situations are promised to appear in the gift of life, did it ever hurt to sit back, breath air into your lungs, and focus on the simple things? If you look at everything in life as a whole, life appears a hectic mess. Possibly even a catastrophe. Yet, when you break life down and peer at the little things, and work your way up to the big, life takes on a simpler pace. That is when you can let your hair down in the wind and relax and know that in the end, everything will truly be okay. I desire for simplicity in life's most complicated situations, and I pray to have the patience to do so.
Underestimated. This word defines most human beings. However being underestimated is just a stage. It is changeable. You can reverse it, and become what you never thought you'd be. But you must believe. Believe in the people around you, your goals, and yourself. There will always be those who underestimate you. Prove them wrong. Show them what you are capable of, and make a difference! Life is too short for "what if's" and "I wish I could have's." Our gift has an expiration date. Life is like a Bull, unpredictable. So grab it by the horns and go on a ride that could change your life. I aspire to make a difference, no matter what lies in the path ahead of me.
You can be overwhelmed at what life holds for us, and you may get knocked down, but you will always have the heart to stand back up. The pace at which you stand is up to you. Reach into the unknown and grab a hold of what life offers, you never know what you will find. I dream, hope, and aspire. Most importantly however, I live.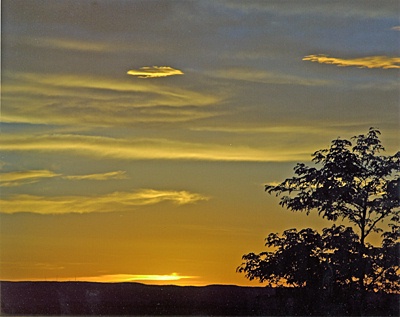 © Elizabeth B., Wichita Falls, TX