Real Beauty Is...
March 11, 2010
Hm, what is beauty? That is a widely debated question. I'm sure there are many people who will say that beauty is love, or kissing in the rain, or being with the "love of their life." I have a different view of beauty.

Beauty isn't the media's representation of a size 0 waist and double D boobs. It's not Botox injected faces and lipo-suctioned stomachs. It's not having the fat out of your butt injected into your lips, or silicone bags inserted into your chest. Beauty is not being attached at the hip to some self-centered, controlling guy who's only with you because he thinks he can "get some." Society's view on beauty these days is corrupting our young women, leading them to believe that the only way to be beautiful is if they look like all the Playboy models and the girls we see on T.V. That is causing an increasing downfall in the self-esteem of the women of America and all over the world.

To me, beauty is spending a Saturday night alone eating ramen noodles and junk food, and watching Spencer Tracy and Katharine Hepburn movies all night. Beauty is the look on a person's face when someone rakes their yard or paints their house for free and they realize there still is some good out there in the world. Beauty is watching a high school football game on a Friday night with a best friend. Beauty is friendship, self-respect, and serving others. Beauty is the good and dignity that is left in the world. That is true beauty.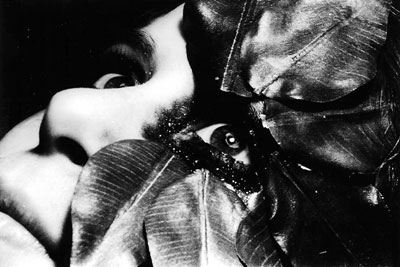 © Marissa S., Westminster, CO