Why do we write? – The Safest Reason to Live
March 10, 2010
We write for various reasons. We write to depict life as we see it; we write to get a message across; we write to hide from human contact; we write to capture memories; we write to express feelings; we write to reach out to people; we write to distinguish between people who understand and those who don't; we write to be ourselves; we write to sell out. But most of all: we write because we want to.
Story telling is a primitive art, something that everyone likes to do. Writing has evolved over the centuries, but it is still a way to capture stories. Everyone has a perspective, and writing is a way to get it across. Writer's may say one thing in their narrator's voice, but truly believe another—they may be selling out to popular opinion. But then again, it just goes to show how people will lap up anything they like.
Some lock themselves up for years to write about themselves and society, while others hide in plain sight: writing by observing. Some people make up fantastic worlds, while others turn to the past, yet others write about daily life—an alternate reality. Writing encompasses so many different genres, each exposing an author's ideas and motives to write.
But mostly, I write because that is what I know. The paper is like my mind, it is strewn with my thoughts as they emerge, and then cleared, as time dawns for new ones to surface. This is the one way I know I can drain myself without judgement. An unsent letter; an anonymous poem; a random short story; a seemingly isolated excerpt. These are my chiffon canvases: loosely draped disguises over a confused mind.
People write for various reasons, and above all, writing is an unencumbered way to express oneself. The safest even, some might say.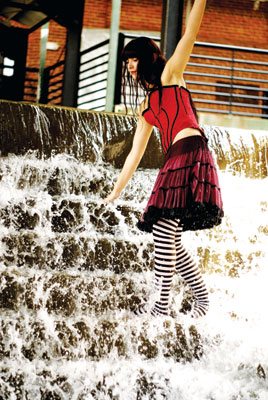 © Daniel H., Durham, NC