My Life
March 5, 2010
My mother said that I was born on March 29, 1992. But I was a premature baby by 2 months. I was 13 and a half inches long, and had an 8and a half-inch head. I weighed about 3 pounds and 2 ounces. I had my mother's hair and dad's eyes. My grandparents and family brought my older brother with them into the hospital room after I was born. My older brother held me while sitting on the bed next to our mother.
My dad, Richard he was happy and not that excited but watched the delivery of his second child. He spent time in the hospital with our mother so much that he had my older brother, who 3 years older than me was getting babysat by our grandparents, at our house so he could get on the bus and go to Preschool. The drive home I was crying because dad was yelling at our mom. The reason why was because the dipper I was wearing the nurse never changed for the ride home like the doctor asked her to.
My brother, Chris, was very happy to hear about the essay I had much about because he was only 3 years old at the time I was born. He said, "I always smelt like I belonged on a farm." Then he told me about the time he was running in the kitchen and knocked me off my highchair and dad yelled at him. I have a scar on my arm from the accident were I got cut. He also told, "me about the time he made the dog jump on my head." He never hangs-out with me any more since he has to work to pay bills, and has a girlfriend.
I interviewed my Grandfather after my older brother. My Grandfather is from my mother's side of the family because, on the other side my real Grandfather past away when my dad was 4 years old. My Grandfather remembered the day I was born perfectly because there were problems with my birth that he helped my mother and father with during the time. He was staying at our house with my older brother and Grandmother to take of the pets and the chores. Then I was born prematurely and my mother was crying because after the birth she went into back surgery.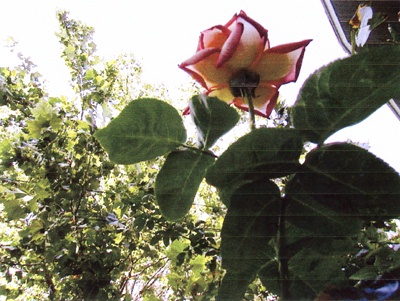 © Courtney P. Alpine, TX