The New English
February 1, 2010
Personally, I've never received a text message saying, "Hey, how are you? Would you like to go to the movies tonight?" Instead, I've gotten the condensed, "Hey hru? Movies 2night?" There have been many complaints proclaiming that we are witnessing the end of literacy and language. The alphabet is no longer limited to letters; vowels are being slashed every second. However, I argue that we are witnessing a new direction of the language.

Language has to adapt in order to suit the needs of the culture. The language of the Neanderthals was brunt and to the point; Shakespeare's words were poetic and flowery. In the 21st century, when every minute counts, time needs to be spared using any means possible. By cutting down on letters, precious seconds add up to precious minutes, which eventually save a surprising amount of time. By adapting to our time-obsessed culture, the English language proves that it can keep up with our hectic lifestyles.

The difference between how the language is evolving compared to how it used to is that it's evolving at an unprecedented rate. In older centuries, it took thousands of years for languages to reach new continents. It was only through distribution that the language could change. Now, with the invention of cell phones and text messages, it takes less then a second for the language to spread across the world. Due to language evolving so quickly, it's only natural that fears should arise. Ten years ago, words such as "blog" never existed. However, this evolution ensures that the language will never go extinct.

This new version of English won't ruin society. Written language will always be needed for newspapers and books; however, newspapers may eventually be published only online and the books may be e-books. These new changes will help to create the ultimate paperless society. Instead of shying away from change, we need to embrace it. Still, it's an impossible claim to say that illiteracy and poor spelling will prevail. In order to prevent an illiterate society, schools and businesses should not accept informal documents. By distinctly defining when this "New English" language is acceptable, it would be similar to having a child learn two dialects of the same language.

This decade isn't going to usher in illiteracy and kill the English language. Since the language is able to adapt to our lifestyles and evolve with our vocabulary, the language will thrive. Instead of fearing for the future, I feel privileged to be able to see how a language is changing. It seems that this "New English" is going to be around for a while.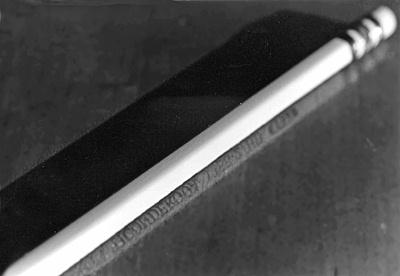 © Katherine M., McLean, VA