Sweet Lies
February 1, 2010
I drink my tea sweetened because I don't like its natural bitter taste. It rocks me back to the ground, it makes me grimace just a little, it shoves me out of my comfort zone; it's not something I usually go for.
So I add about three spoonfuls of sugar and stir.
The experience is completely different. It's hot, it's sweet, it says to me, drink and be content. Drink and wake up, immediately, sitting up in bed knowing today is going to be a good day. Adding sugar says forget about the fact you woke up ten minutes ago and you have a paper to write due in an hour and a half. It says you can do it, and best of all, you can hammer out an A.
I understand that I am literally sugar coating nature. I understand I am frosting over the surface of reality. I know it when I take my pills and nausea rises from deep within the bowels of my stomach. I know it when I receive my test scores and see a sea of C's and disregard them. I know it when I look at my bank account, which I have steadily deposited money into for my entire life, and realize if I ran away, I would have roughly enough money to rent an apartment for two months, and then be forced to return home, discouraged and broke, realizing that my dream of independence was just that. A dream.
I drink my tea sweetened because I know all of these things, and I know who I am. I am a self-deceiving realist. And I hate the crap out of myself at times. But I know who I am, and I drink my tea sweetened. Because that's who I am.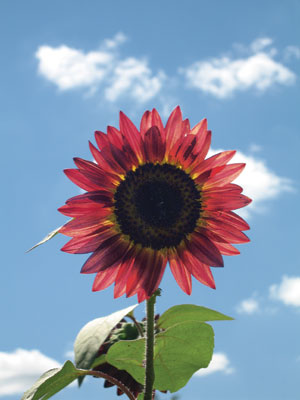 © Lydia N., Greenfield, IN