Why do teens have sex?
January 9, 2010
A question most adults wonder or don't want to know. Well it's based upon a lot of things. I have friends who've lost their virginity already from the ages of 14 through 17. Why do they have sexual intercourse? Well, they either are "in love", their hormones are whack, peer pressure or curiosity. I'm not saying that ALL teens have sex; I'm just saying half or most are. It's a growing "trend" I guess. Not only guys go out there looking for girls to "Do It" with, but girls look too.



The word SEX is powerful and a wide-world topic anyone can talk about. We make jokes about it, we console ourselves with it, we watch it, we do it, and we live it. We can't ignore that most teens have sex. We just can't. Teens know, but don't know the outcomes of having sex. It's a way for us to learn from our past.

Most say, "Once you have sex, you either want more or you don't." For teens, it's clear that most want more. Television, movies and regular life affect how we teens think and what we think we want. I've read some where, "the more someone has sex, the less stress they have" and I think that contributes to why teens have sex. This is a new generation and era, where there's more competition for everything. It's hard these days because parents and other adults think we have it easier. They always bring out "oh you know, back in the day when I was your age ….[blah blah blah]" we get it. Colleges are more expensive, sports are getting more competitive, and high school can be life changing. Sex is a way for teens to release stress. I'm not saying it's the only way.


Sex can equal love and passion in replacement of affection we don't get. Since there are more and more people going out of employment, our parents try harder and harder to find jobs that pay what we need, which means that they spend less time at home, or are way too tired to stay awake to pay attention to us. It's hard to hear the truth, but this is why I wrote this. I want teens and others to know that the world is one big test, and we're the ones who decide if we pass it or not. People make choices every day that will affect them positively or negatively.


Young adults and teens relate sex to adult hood. It's like a transition from being a child to being a man or woman. It's a way they test if they're in love or not. It's a right to their selves. Some regret having sex at a young age, some don't and some wonder "What if?" I honestly think everyone has their opinion, their own wants, their own needs, their own minds, and their own way to express themselves.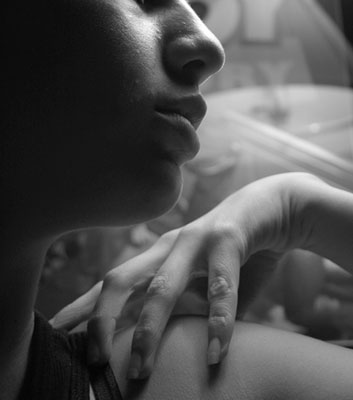 © Rebecca B., Santa Clara, CA